Chrissy Teigen's Reaction To "Covfefe" Is Unexpected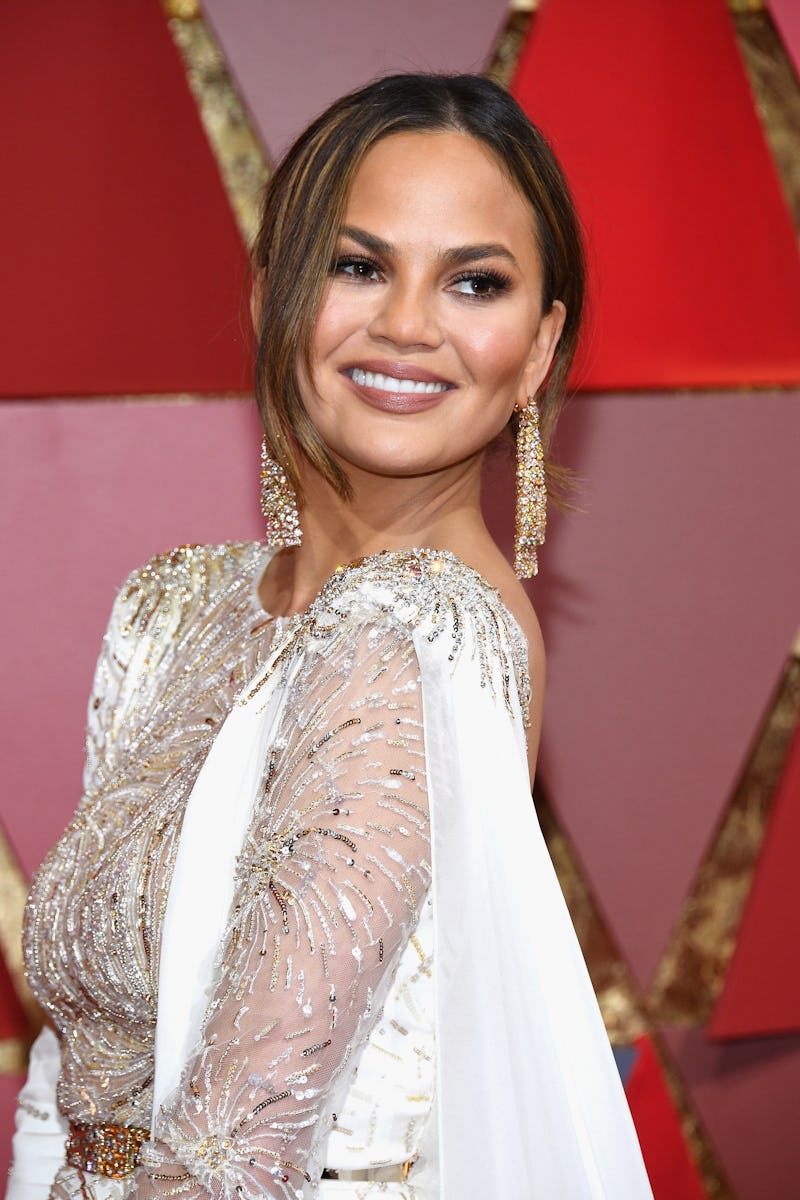 Kevork Djansezian/Getty Images Entertainment/Getty Images
As soon as I heard about "covfefe," Chrissy Teigen's Twitter was the first account I checked. She is one of the most hilarious public figures, in my opinion, so of course I wanted to see her response to Trump's snafu. And, honestly, I did not expect to find what she posted.
Teigen tweeted, "I just no longer find trump trending topics or memes funny. I get sad and angry and depressed. F*ck covfefe, f*ck it all, stupid idiot."
I truly thought she would've gotten in on the joke by sharing her own meme or taking a jab at POTUS in a funny way, like she has done on multiple occasions. It's rare that Teigen doesn't utilize her amazing sense of humor, but this apparently isn't one of those times she feels like doing that.
If you haven't heard, Trump once again made headlines Wednesday after he mysteriously tweeted, "Despite the constant press covfefe." That was all he wrote. It's probably safe to say he was trying to type "coverage," but that didn't happen. As you can imagine, the internet is having a field day with his latest tweet by coming up with definitions and creating memes. However, Teigen isn't laughing.
The model is by no means a stranger to slamming Trump. She has made it clear from the beginning of the 2016 presidential election that she despises the man who is now running the country. As much as I find her tweet totally unexpected, I also get it.
Let's not forget when she tweeted last June, "I will never stop talking about how horrible Donald Trump is. Even after he loses, I will set an alert to my phone to remind me to not stop." Well, she most definitely hasn't stopped. She even refuses to laugh at "covfefe" or to allow the ridiculous tweet to make her forget how awful of a person she believes Trump to be.
By not getting in on the joke, the 31-year-old is taking a huge stand. The Lip Sync Battle star will speak her truth, no matter what everyone else thinks or how they are reacting. She will not hop on the bandwagon of jokes and memes, but rather show that she has understandably reached a level where Trump's actions and tweets are no longer funny to her. As she wrote, it makes her "sad," "angry," and "depressed."
Teigen is taking all of this seriously, because this is a man who is in charge of an entire nation. It seems that for her to see someone who is supposed to be a leader becoming news over a word that isn't even word brings her back to the reality that the United States has a president who will forever be the butt of a joke. Trump is not someone who will ever put a smile on her face — even when he does idiotic things like tweeting a made-up word that has already found its way into the Urban Dictionary.
Teigen will never stop expressing her truth when it comes to Trump. As great of a sense of humor as she has, she isn't going to waste it on him.