Of Course, Chrissy Teigen Loved Her MySpace Top 8 As Much As You Did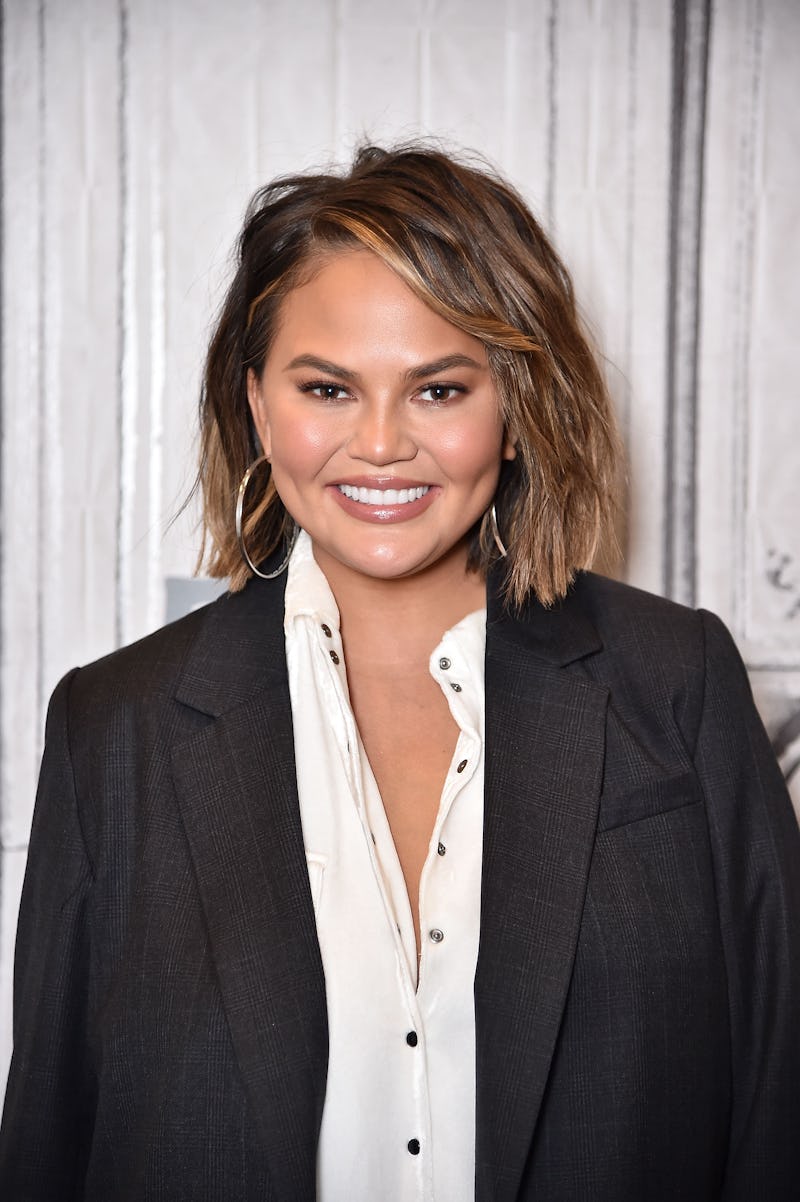 Theo Wargo/Getty Images Entertainment/Getty Images
In case you were wondering, Vogue revealed on Tuesday that Chrissy Teigen loved MySpace as a teenager. In her interview with the magazine, the Cravings: Hungry For More author let her adoration for all things nostalgia pour out. So much so, she admitted something anyone who once used MySpace, the former social networking website, can absolutely relate to.
Are you ready for this? Teigen hilariously admitted,
"I was a Top 8 girl."
If you never used MySpace or can't remember what Teigen is referring to, MySpace had a feature that allowed users to pick their top eight friends and rank them. If you think about it now, ranking your friends definitely isn't the nicest thing to do. Do you have people you're closer to than others or who are your best friends? Yes, of course, but having a top eight list, especially as a teenager in middle school and high school, probably wasn't the best use of MySpace.
All that said, Teigen's recollection certainly brings back memories for diehard MySpace members.
In addition to having no shame in her love of MySpace, the former model also opened up about how she couldn't get enough of Neopets and message boards. Regarding the latter, Teigen, who grew up in Seattle, Washington, told Vogue she was active on the message boards for the city's baseball team, the Seattle Mariners. She even admitted her username was "Marinersgirlchrissy."
"I remember loving the advice boards," she revealed. "I would take to the internet to ask so many questions."
As for her handle for instant-messaging? It was "MsChrissy85." The number 85 most likely referred to the year Teigen was born, 1985. Who didn't use their birth year as part of their name on instant messenger? That was pretty much a given.
Now, for Neopets. Yes, even Teigen got sucked into the digital community where users took care of virtual animals. Back in April, the 32-year-old actually tweeted about it. She simply posted, "I miss neopets."
She also opened up about how she ran a web forum for the online game. "I was a comment board moderator," Teigen tweeted. "I won multiple caption contests. I've basically been told to barely move and let my baby grow so f*ck it, I'm going back on neopets."
She then tweeted, "oh my god neopets has not changed a bit. the omelette...is still cooking." She later wrote, "I vaguely remember these concepts. I remember the faeries. The paintbrushes. The guilds, kind of. But only specks of them. Father Time has stolen my youthful memories of neopia and instead replaced these innocent times with tattered images of a world once simple and kind, (1/59)."
It's no wonder Teigen is now an internet phenomenon and one of the most popular celebrities on social media. Her love for social networking and talking with others online started way back when she was a teenager.
If you think about it, all of her hard work playing Neopets, chatting on message boards, and ranking her friends on MySpace helped lead her to this point in her life — and everyone's better for it.