Faith Hill & Faith Evans React To *That* Mix-up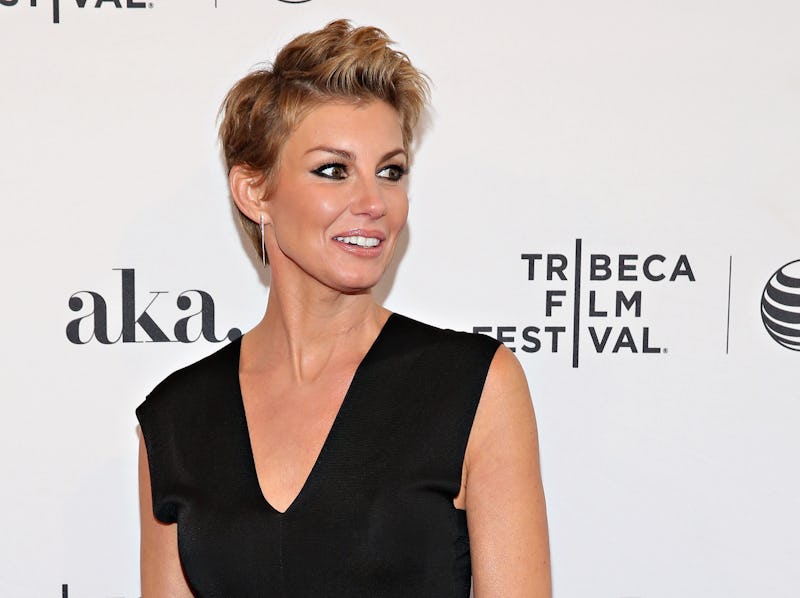 Cindy Ord/Getty Images Entertainment/Getty Images
Typos happen to the best of us. Sometimes, typos are funny, sometimes they are embarrassing, sometimes they are damaging, and sometimes they are boring. However, every now and again, a truly special typo happens. A typo so magnificent, it inspires not one, but two Grammy Award-winning recording artists to respond. And on Friday, such a typo came to be when CNN tweeted, "Faith Hill is releasing an album of duets with The Notorious B.I.G, 20 years after his murder." The tweet got the first name right, but the surname was a few letters off: R&B singer Faith Evans will release an album of duets with The Notorious B.I.G., not country singer Hill.
Back in 2014, Evans revealed that she planned to release a collection of new songs featuring verses by her late husband. Well, it looks like the wait is just about to draw to a close: the Evans and B.I.G. duets album, The King and I, is slated to drop on May 19. You can preorder it here.
Do you know who got a kick out of the error? The Faiths Hill and Evans. Hill shared the erroneous tweet, writing, "This sounds awesome!" And then, Evans replied, "Up for a bonus duet, Ms. Hill?" And then, I smiled a stupidly big smile as my mind put on its sneakers, grabbed its headphones, and went for a run: OK I realize Evans is probably kidding, but what if she isn't? Oh, my gosh. What if CNN's error actually made an Evans, Hill, and Biggie song happen? This typo would belong in the Typo Hall of Fame.
You can see the tweets below.
11 minutes after tweeting about the wrong Faith, CNN tossed a correction out into the Twittersphere.
May CNN never take down that original tweet. It's too good, can't you see?Sometimes that typo just hypnotizes me.