ColourPop Bronzers Are Also Coming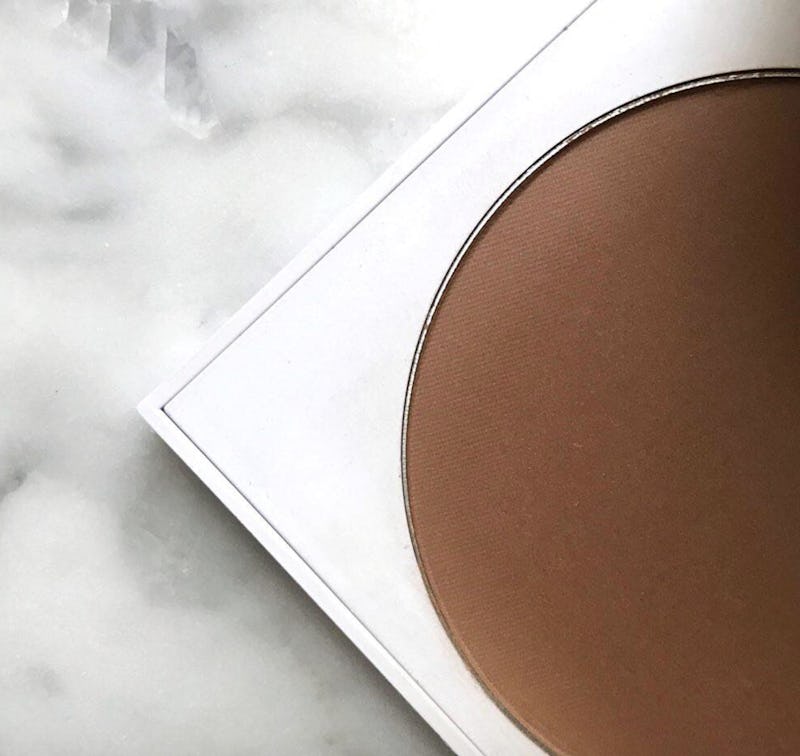 #ByeMoney! ColourPop is coming on strong as a full-service brand in summer 2017. The brand, known for its bargain prices for on-trend and quality makeup, has focused on eye, lips, and brows for so long. The brand introduced nail polishes and will soon drop concealer and more makeup brushes. Now, Colourpop Pressed Powder Bronzers are coming as the latest offering in The Great ColourPop Product Extension of 2017. The brand is dropping so much newness and it's thrilling, wallet-emptying, and is cementing its status as a full-service makeup brand.
The ColourPop bronzers will be packaged in compacts and the brand's beloved marketing manager Sharon Pak, who appears in all the social media and Snapchat reveals of new CP products, posted a CP Insta story using the new bronzer in a "Getting Ready With Me" segment.
Pak even provided an awesome application tip, which I actually had never heard... but that's because I am not a huge user of bronzer.
Pak recommends using a fluffy makeup brush and applying the bronzer in a "3" shape on the side of your face, close to the hairline.
At the end of the Insta story, Pak also said she is looking forward to Thursday, so it seems like that's when more ColourPop newness will be made available on the brand's site, which is its sales platform.
ColourPop bronzer is on the way.
ColourPop loyalists reacted as I expected them to regarding the bronzer. They want it, they are intrigued, and they are feeling it.
The ColourPop powder bronzer in action IRL.
Pak applied the bronzer using the new white CP brushes.
This screen grab shows Pak employing the "3" method when applying bronzer. Look at that stash of brushes next to her. Who wants 'em?
This is the final look. Gorj! Pak and ColourPop prove that bronzer-created dimension and glow can be subtle and beautiful. I encourage you to watch the Insta story while it's still live because she makes use of the new concealers and the brushes.
ColourPop is truly a full service beauty brand in 2017 and for that makeupistas are happy.