If You & Your Partner Can't Move Past These 9 Difficult Things, Your Relationship May Be In Trouble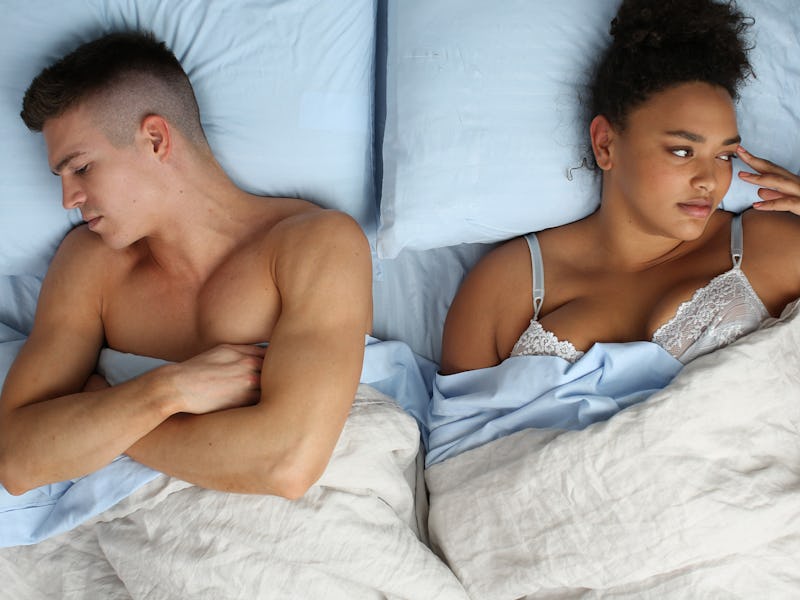 Ashley Batz for Bustle
In the early days of a relationship, things are usually pretty easy. You get to enjoy your first kiss, discover all of the little things you have in common, and dream about the possibility of a future together. But in reality, making a relationship last past the honeymoon stage sometimes means facing much harder issues than who has to hang up first. Whether you and your partner have trouble agreeing on how to split date costs or have to rebuild trust after one of you cheats, couples may have issues if they can't move past these difficult things, according to experts.
Dr. Ildiko Tabori, an LA-based clinical psychologist, tells Bustle that even talking about difficult issues can be the most difficult issue that couples face. "One of the most difficult things to recognize in a relationship is knowing what to fight about and when to fight," she says. While it might seem like a bad sign to have arguments about hard-to-discuss subjects, couples who don't fight at all are probably disengaged and indifferent toward the relationship. The key to navigating these difficult things effectively is to choose the right time to talk about them. For example, "When a partner is having a bad day regarding something completely unrelated to the relationship, bringing up a major issue is not advisable because frustration tolerance is already low," Dr. Tabori says. Identify the core issue that's causing a rift between the two of you, and then talk it out when you're both feeling calm.
Here are some difficult things that you need to work through if you want your relationship to last.