Couples Who Don't Believe These 11 Things Are Likely To Have Relationship Problems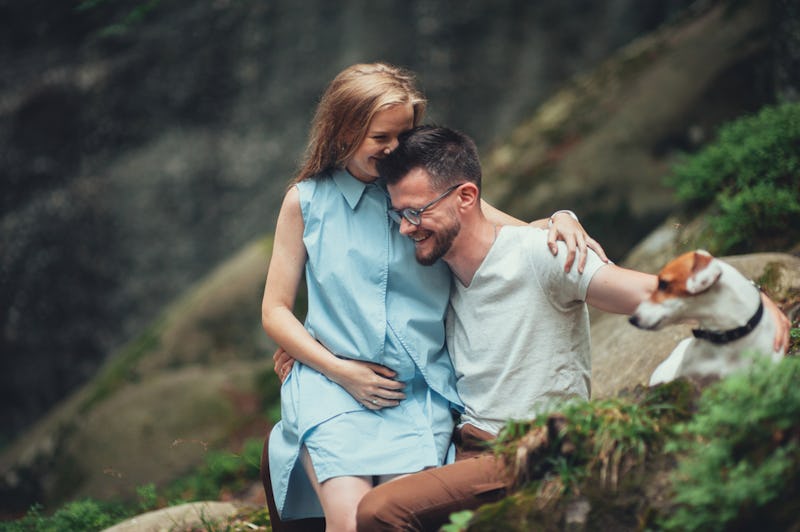 Ladanivskyy Oleksandr/Shutterstock
What you believe about relationships in general can affect the destiny of the relationship you are in. So couples who hold certain healthy beliefs about relationships, even if they run against the grain, tend to stand the test of time a bit better than others. Holding on to certain truths can help people in love withstand the inevitable difficulties of being in a long-term relationship.
Having preconceived notions about what relationships are, or should be, can end up being quite toxic. Similar types of conviction, however, can be powerful forces for good in your relationship. "All actions ultimately start from beliefs and expectations, so having a belief about a relationship will have a big impact on how a person behaves in a relationship," David Bennett, certified counselor and relationship expert, tells Bustle. Having specific beliefs that steer clear of black-and-white thinking, and hold room for more nuance and forgiveness over the course of a relationship, often tend to be the healthiest.
Couples that don't automatically assume the worst, or the best, of one another just because they've made a commitment can allow more growth and understanding. Just because certain beliefs are more likely to indicate a relationship may be successful, does not mean that these beliefs are limiting the couple in any way.
Here are 11 things that, if couples don't believe, can mean they're more likely to have problems, according to experts.