7 Things Your Partner Will Do If They Still Have A Crush On You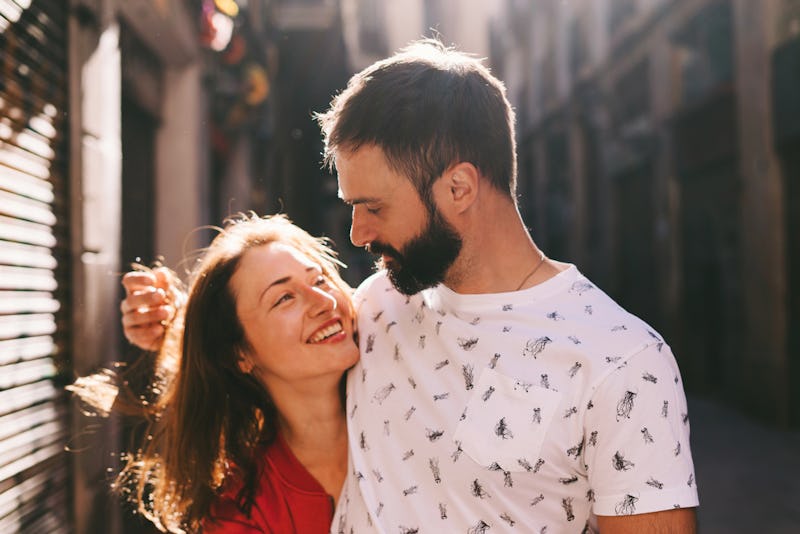 JKstock/Shutterstock
Having a crush on someone can seem so high school. When you've been with your partner for some time, it may even seem weird to think you can still be crushing on each other. But according to experts, that might be the kind of thing you need to keep the spark in your relationship alive.
"It's a really romantic thing to think that our partner who we've been with for a while can still have a crush on us," psychologist Kelsey M. Latimer, PhD, CEDS-S, founder of Hello Goodlife, tells Bustle, "It's something we all deserve in our relationships."
Just think about the early days of your relationship. Chances are, you were super excited about your partner and couldn't wait to learn everything there is to know about them. You likely never took a moment with them for granted, and looked forward to the next time you got to see or hear from them. Realistically, that excitement doesn't always last very long. But for some people, it can.
"Crushing shouldn't just end because high school did," Maria Sullivan, dating expert and VP of Dating.com, tells Bustle. If you're lucky enough to have a partner that still has a crush on you, the relationship will stay in good shape.
Your partner may not be declaring their love for you every single day, and that's OK. It's usually the small things that really matter. So here some things your partner will do if they're still crushing on you, according to experts.