If You Have These 6 Relationship Goals As A Couple, Experts Say You're Built To Last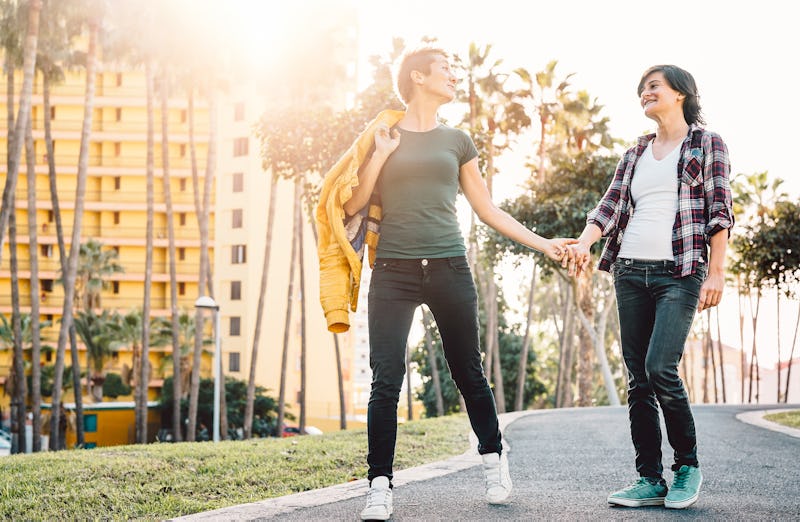 Shutterstock
What it is that makes a relationship last for the long haul is one of those mysteries on par with wondering what we're doing on Earth, if aliens walk among us, or why some people like sweet more than savory. But on a basic level, if you are interested in having a lasting, long-term partnership with someone, sharing the same relationship goals should be the foundation. Or, so say the pros, anyway.
"It's not enough to have romantic feelings. If you really want to manifest a strong emotional life lasting connection you have got to show your love in deeds. Small and big," matchmaker, dating coach, and relationship expert Channa Bromley tells Bustle. And although those deeds might be different for each couple, first and foremost, it has to be about being willing to show up for each other.
"Goals couples need to share will start with the willingness to put the effort in, and the willingness to say yes to one another."
So, that might mean going to the date even though you have a work deadline, saying yes to adventures together or yes to open communication, Bromley says.
Below, take a look at some of the basic goals that can help maintain a relationship for the long-term.