7 Traditions To Have In Your Relationship That Help Couples Stay Together Long-Term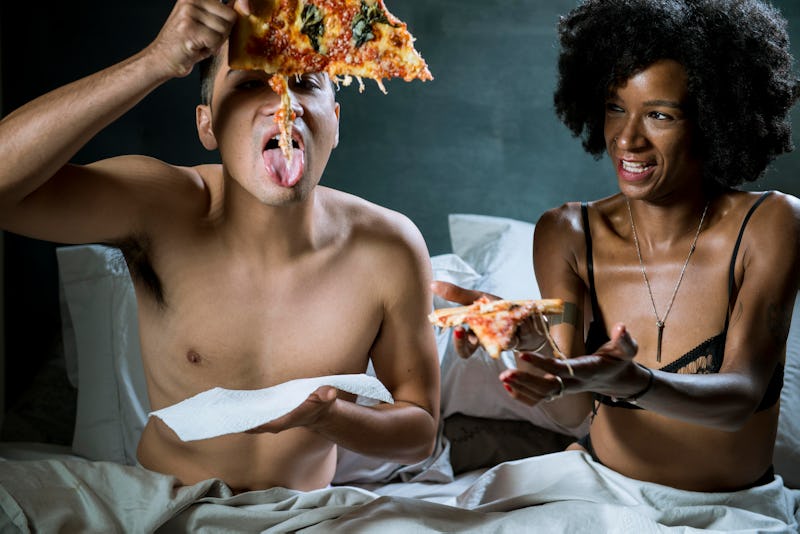 BDG Media, Inc.
Dating someone for a long time can come with its up and downs, which is why it's important to create some regular habits, patterns, and rituals that help give you a sense of stability in a relationship. If you are wondering how to stay together long-term, there are a number of relationship traditions that can help bring you closer together, and maintaining them over time can help strengthen your relationship. People and relationships constantly evolve, but knowing that you can always count on your traditions allows you to find comfort and ease in your ever-shifting partnership.
"Traditions are a good way for couples to connect through shared meaning and purpose," relationship expert and psychotherapist Lena Derhally MS, MA tells Bustle. "Traditions also evoke nostalgia and comfort. Nostalgia increases feelings of connection and makes people feel loved and valued. Traditions are a way to keep those feelings of nostalgia going, and instead of feeling sad about them, keep those feelings in the present and for the future as something to look forward to."
Not every couple will celebrate their traditions in the same way, but implementing them can work wonders for your relationship. Here are seven traditions you can implement in your relationship if you want to stay together long-term.