8 Common Relationship Goals To Ignore If You Want A Healthy Partnership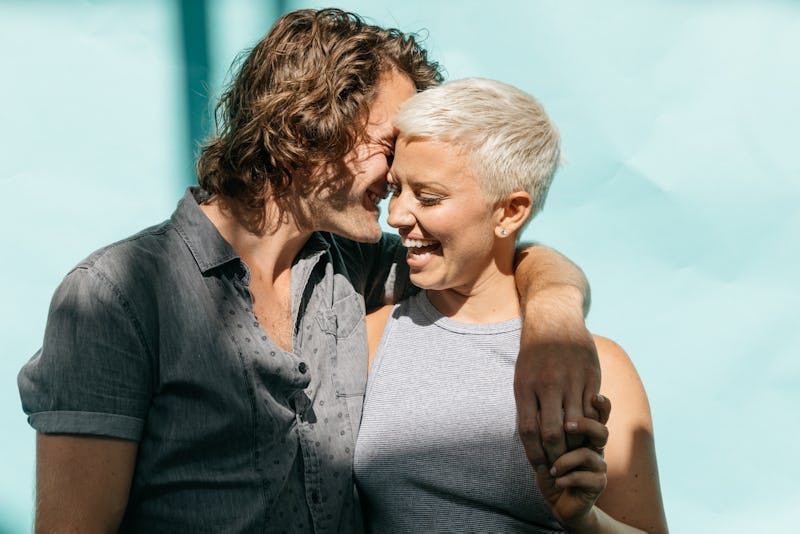 Ashley Batz/Bustle
Have you ever been scrolling through social media, seen an adorable picture of a happy couple, and thought to yourself: ugh, relationship goals? When you're constantly barraged with these kinds of images, it can be hard not to compare your relationship to others'. But, while it's perfectly healthy to have goals in a relationship — things you can work and grow toward together — it's not healthy to have unrealistic expectations for what your relationship "should" look like.
"When [couples] set their goals too high, that may lead to disappointment in their relationship, create unnecessary issues and also may cause them to wonder if they are good enough for their partner or if their partner is good enough for them," relationship expert and spiritual counselor Davida Rappaport tells Bustle. "Any relationship goals that they set for themselves should be practical, down-to-earth, attainable and contribute to the positive growth of their relationship."
Practical, healthy goals in a relationship might look something like having more date nights, trying one new thing in bed each month, or using your phones less when you're together. As for what should be avoided, here are eight common relationship goals that are best ignored, according to experts.