Federal Court Rules In Favor Of Unaccompanied Immigrant Minors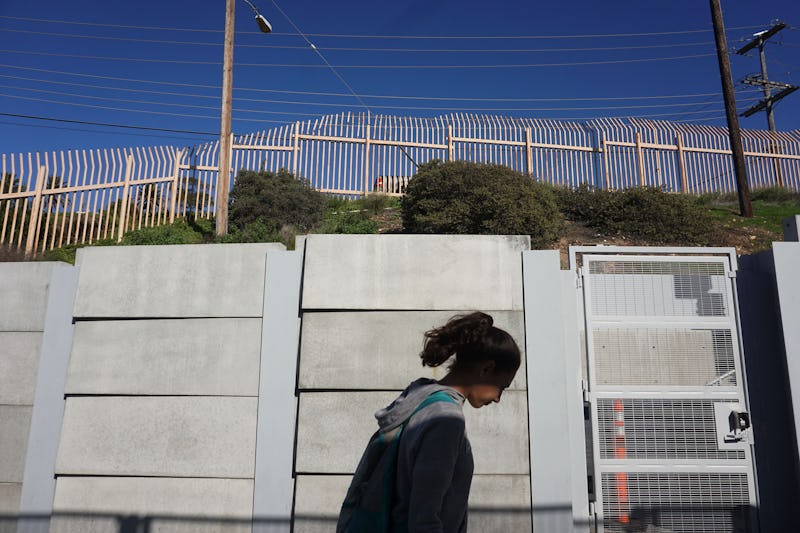 Sandy Huffaker/Getty Images News/Getty Images
A federal appeals court ruled Wednesday that unaccompanied child immigrants have the right to court hearings if they are detained at the border. With both immigration lawyers and judges present, the hearing would determine their release dates. The Trump administration had argued that unaccompanied minors suspected of immigration offenses were entitled only to meetings with officials from the Department of Homeland Security, but a three-judge panel of the 9th Circuit Court of Appeals rejected this argument and upheld unaccompanied minors' right to a full court hearing.
Unaccompanied minors accused of illegally coming to America obtained the right to a full court hearing through a 1997 court settlement. But the Trump administration's lawyers argued this right was superseded by two subsequent laws passed in 2002 and 2008, and that meetings with DHS officials were sufficient to protect the rights of undocumented, unaccompanied children. The 9th Circuit, however, strongly disagreed.
"Not a single word in either statute indicates that Congress intended to supersede, terminate, or take away any right enjoyed by unaccompanied minors at the time of the acts' passage," Judge Stephen Reinhardt, a Carter appointee, wrote in the unanimous opinion. "Thus, we hold that the statutes have not terminated the Flores Settlement's bond-hearing requirement for unaccompanied minors."
The 1997 settlement gave unaccompanied minors accused of crimes the right to bond hearings, which in turn gives them the opportunity to review the government's evidence against them, contest their detention, and be represented by a lawyer. The 9th Circuit determined that "in the absence of such hearings, these children are held in bureaucratic limbo, left to rely upon the [government's] alleged benevolence and opaque decision making."
The court cited the case of a 15-year-old, identified as Hector, who allegedly crossed the U.S.-Mexican border illegally and was subsequently detained for 480 days without his parents by the U.S. government.
The broader legal challenge over the 1997 settlement predates Trump. In 2015, a lower federal court ruled that the Obama administration's detention practices violated the 1997 agreement, and the day President Trump was inaugurated, that same court ordered that unaccompanied minor immigrants be given the right to court hearings. The Trump administration challenged that decision in February and a different 9th Circuit panel agreed to temporarily halt court hearings for unaccompanied immigrant minors. Wednesday's ruling reversed this, thus clearing the way for unaccompanied undocumented children to have full court hearings.
A representative of the Justice Department told Politico that the administration "is reviewing the court's ruling and considering next steps in the litigation."