Craig From 'Degrassi' Posted The Ultimate Throwback Video — But Wait, There's More Good News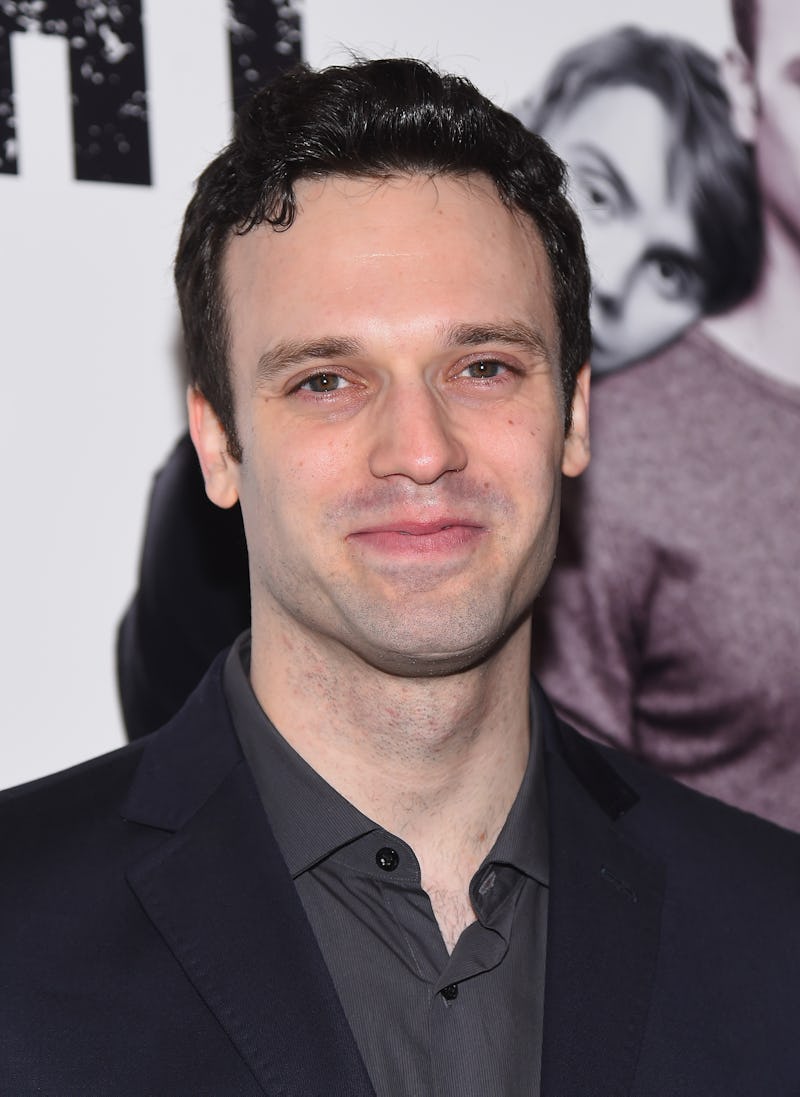 Michael Loccisano/Getty Images Entertainment/Getty Images
Some actors are scared to get pigeonholed after being associated with an iconic role for years. Jake Epstein is not one of those actors. On Tuesday, Epstein channeled his Degrassi character Craig Manning by singing a classic song from the show, and that isn't even the best part of this news. Of course, all of the longtime fans were ecstatic that Epstein still has love for the beloved character he played for years and the song is great, but he also shared some other exciting news for the Degrassi fandom.
The singer-actor tweeted a video singing his character Craig's song "I'm In Love." Along with the clip, he wrote,
"Ok, I admit it. The Craig Manning in me never dies. Found my old electric from high school, and guess what came out... Must have #FanExpo on my brain. #deepcut."
Wait, what? A fan expo?! That is the kind of news that the fans have been wanting to hear for years.
Epstein shared a link to the EventBrite page for a two-day Degrassi Fan Expo in Toronto, Canada starting on Aug. 30. Epstein will be there along with Miriam McDonald who played Emma Nelson, Shane Kippel who starred as Spinner Mason, and Cassie Steele who's famous for her role as Manny Santos.
Joining those four are Stefan Brogren and Pat Mastroianni who both appeared in Degrassi: The Next Generation and the original series as the same characters. Fans of Degrassi: The Next Generation know Brogren as teacher-turned-principal/ Emma's stepdad Mr. Simpson, and Mastroianni as Craig's stepdad Joey. Not only is this a great lineup, but the event sounds like an amazing experience for the most devoted fans.
The link Epstein posted was for an Early Bird ticket option that's offering a lot for $179. The fans get to take a selfie with all the cast members, plus an additional photo autographed by all six of them. Ticket holders are also promised "extra personal chat time" at the signing table.
Attendees get a "surprise thank you swag gift bag," which hopefully includes some Degrassi Community School apparel. They also secure an invite to an '80s-themed event at a nightclub with the Degrassi cast members in attendance and the distinction of being referred to as a "Degrassi VIP." Does it get much better than that? Nope, it really doesn't. This is a fan's dream come true.
But if you're wondering, what would be better than that? Maybe Epstein will channel Craig again and perform that song his character originally sang to Ashley Kerwin back in the day. He did share a video performing the song on Twitter, so it's clear he still knows the lyrics and guitar strings, i.e. he's performance-ready.
The Degrassi: Next Generation fans have always been devoted. There's always been a desire to get the cast back together, especially recently. Degrassi alum Drake, who played Jimmy Brooks, reunited a lot of the cast members to shoot the music video for his song "I'm Upset," which was released in July.
The actor-turned-rapper brought back just about everyone for the music video. In addition to Epstein, Kippel, McDonald, Brogren, and Steele, Drake also had Nina Dobrev (Mia), Lauren Collins (Paige), Adamo Ruggiero (Marco ), Melissa McIntyre (Ashley), Sarah Barrable-Tishauer (Liberty) Andrea Lewis (Hazel), Jake Goldsbie (Toby), LinLyn Lue (Ms. Kwan) on the set, among many others. Ephraim Ellis even reprised his role as Rick Murray — the character who shot Jimmy and put him in a wheelchair. Of course, he was chased out of the high school reunion — as he should be.
The Degrassi devotion has always existed, but now the nostalgia is stronger than ever. First a music video, then a pseudo-revival of Craig Manning's music, and now a Fan Expo. What's next for the fandom? That remains unknown, but one thing is certain, the fans will do "Whatever it Takes" to "make it through" and support their favorite Degrassi alums.