"Cursed Child" On Broadway Is Bringing Back 7 Original Cast Members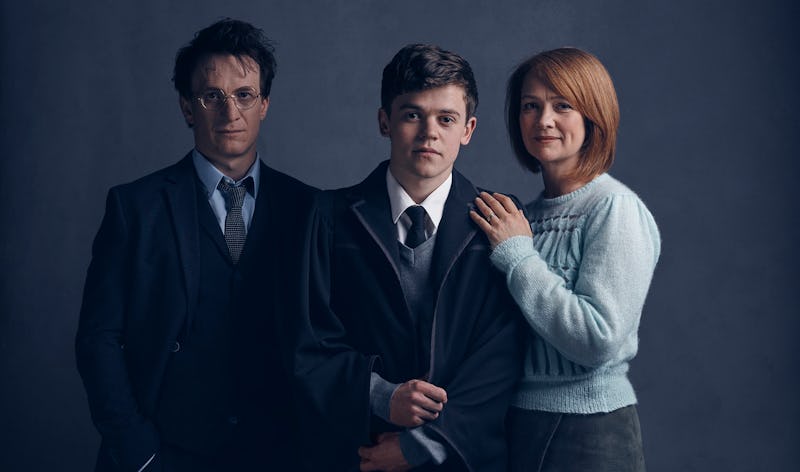 When Harry Potter and the Cursed Child opens in New York in Spring 2018, I have seriously exciting news: seven members of the original Cursed Child cast will star on Broadway. The first West End cast includes Olivier award-winning actors Jamie Parker (Harry Potter), Noma Dumezweni (Hermione Granger), and Anthony Boyle (Scorpius Malfoy) — and they will be hopping on their broomsticks and flying over to New York City right in time for opening night at the Lyric Theatre. How magical is that?
Also reprising their roles will be Paul Thornley (Ron Weasley), Poppy Miller (Ginny Potter), Sam Clemmett (Albus Potter) and Alex Price (Draco Malfoy). The West End production has been so critically-acclaimed that it's fantastic we have the chance to see its stars in action. Remember when we first laid eyes on the Cursed Child cast photos? Back then, it all felt a million miles away from any American No-Maj who couldn't afford a pricey plane ticket to London — but now, everything we saw in those pictures will be right on our doorstep.
Not returning for the Broadway production of Cursed Child is Cherrelle Skeete who played Ron and Hermione's daughter Rose Granger-Weasley, but I'm sure the talented young actress who takes her place will be every bit as fantastic. In total, a massive 28 new actors — this time including American witches and wizards who I'm sure are brushing up on their English accents as we speak — have joined the Cursed Child cast on Broadway to act alongside the West End stars. In the words of director John Tiffany, "The adventure continues..."