Keep An Eye On This Upcoming TV Musical Drama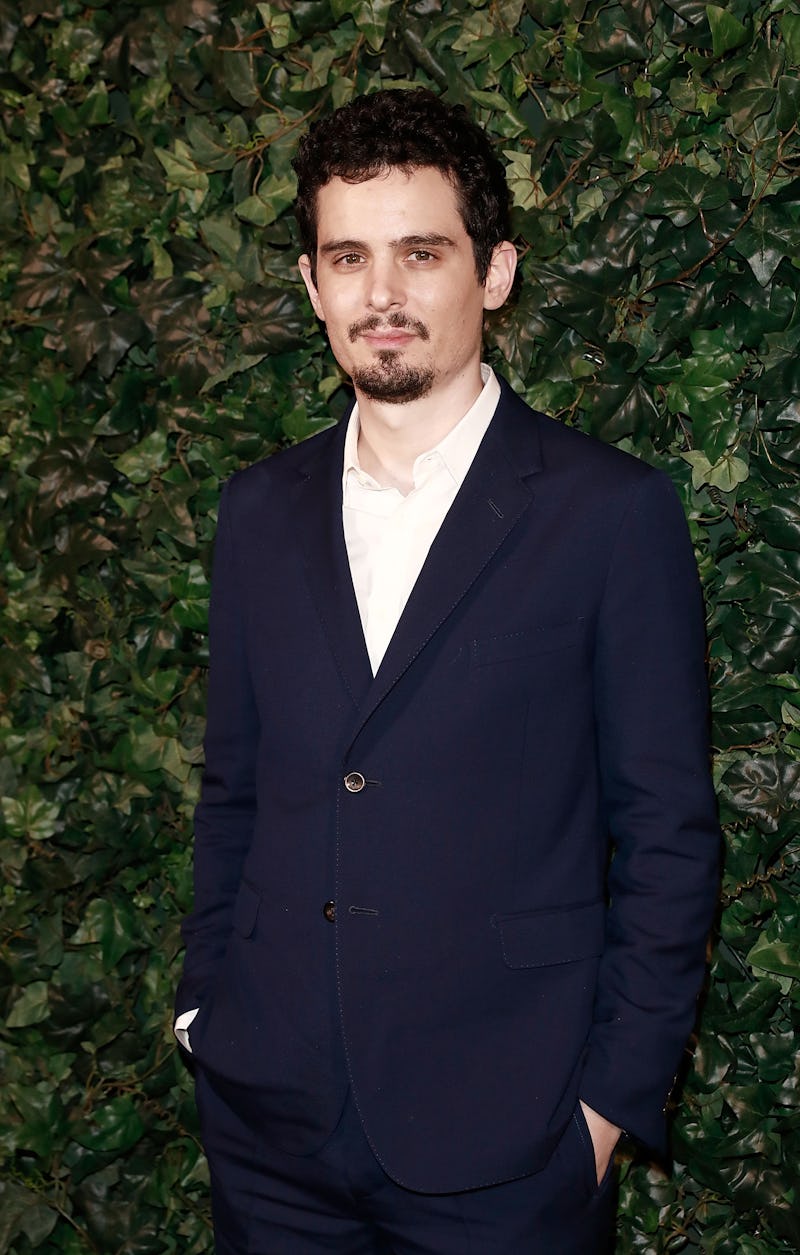 John Phillips/Getty Images Entertainment/Getty Images
Taking a page out of fellow 2017 Oscar winner and director Barry Jenkins' book, La La Land director Damien Chazelle is heading to TV with a new and exciting show. According to The Hollywood Reporter, The Eddy is Chazelle's next musical-themed project, but it may be giving us something a bit darker, too. Like the best parts of Chazelle's previous work, Whiplash and La La Land, The Eddy sounds like it's going to be perfect for fans who are craving something unexpected — at least from Chazelle.
Per Rolling Stone, The Eddy is being described as a "a musical drama set in contemporary multicultural Paris that revolves around a club, its owner, the house band and the volatile city that surrounds them." Now, you may be quick to roll your eyes. A house band involved in drama? That's pretty Whiplash of you, Chazelle. A club and its owner potentially involved in some musical hijinks in a major city? What is this, La La Land Part Deux?
Before you get all tense about this project, consider this: The Eddy could give Chazelle the opportunity to explore those unique artistic flourishes that really made La La Land and Whiplash jump off of the screen. The Eddy sounds like it's going to continue to reference those Golden Age and '60s French musicals Chazelle used as reference points in La La Land; who doesn't want more of that in their lives? Oh, and if that wasn't enough of an exciting sell, how about this: The Cursed Child writer Jack Thorne is boarding the project to co-write. Sold.
As mentioned previously, television is becoming an increasingly attractive medium for Oscar winners of all shapes and sizes. Two-time Best Actress winner Reese Witherspoon just completed a successful run on HBO's Big Little Lies. Oscar winners Kathy Bates and Jessica Lange have been fixtures in the Ryan Murphy extended universe for years now. Moonlight director Barry Jenkins directed an episode of Netflix's Dear White People, and he's adapting a novel about the Underground Railroad into a television show for Amazon.
Chazelle may be hopping onto a big trend for Oscar winners right now, but there's no doubt he's going to infuse his signature style to make The Eddy stand out in the crowd. Let's just keep our fingers crossed Ryan Gosling makes a minor cameo in there at some point.