Dani Dyer & Jack Fincham's Post 'Love Island' Arguments Sound Relatable AF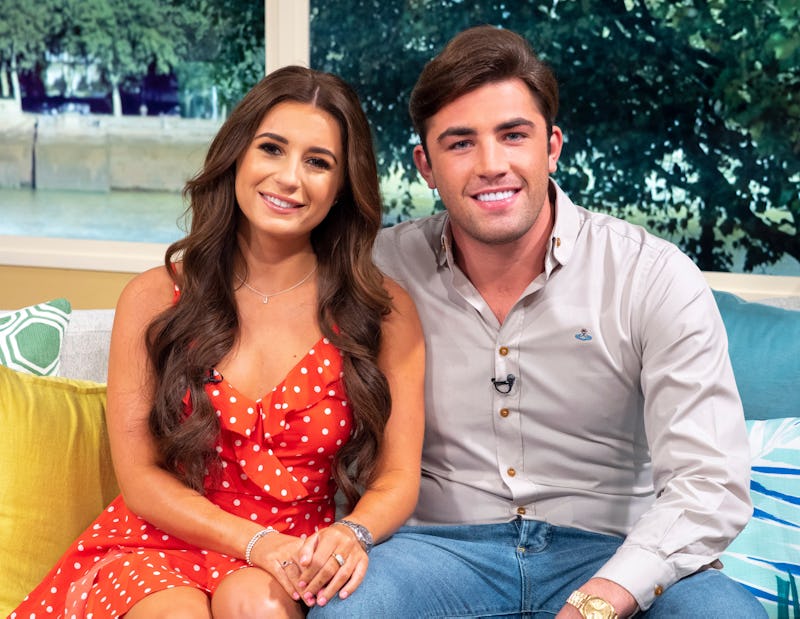 Ken McKay/ITV/Shutterstock
Dani Dyer and Jack Fincham fell in love quickly on Love Island , much to the nation's delight. The couple decided to move in together before even leaving the villa, with Jack asking Dani if she wanted to be his official roomie post-Love Island life. Little time passed before the pair moved in together last month, and since, the actress has revealed that despite their seemingly perfect relationship, Dani Dyer and Jack Fincham do argue from time-to-time. Say it ain't so!
Speaking to OK! magazine, Dani explained that they don't always see eye to eye and can occasionally disagree on certain things in their new home. "Jack and I are only human and we're not going to always agree on everything, but we love each other very much and always respect and support each other through everything."
The thing that annoys Dani most about living with her guy? "He's so messy!" she said. Pretty sure every woman out there can relate to that on some level! She continued: "He knows I like a clean, tidy house but I always find wrappers in the most random places. I'll definitely be doing the learning because he's very half-hearted about it, but I told him that when I wash up he can dry because it's equal." Aww.
The star also revealed she has been having a tough time with all the attention since leaving the villa in July, explaining: "Being in the spotlight is scary."
Despite these factors, it seems Dani and Jack are going from strength to strength. The pair have both been sharing the cutest Insta snaps together, and have been discussing their relationship in a positive light regularly in interviews. Speaking on Good Morning Britain after she left the villa, Dani explained that despite perhaps not being ready just yet, marriage may be on the cards in future:
"Of course we want to get married," she told the hosts. Sounds like everything is going swimmingly! Dani's admission that she and Jack fight from time to time got me wondering what the biggest issues are when a couple moves in together. I did a little digging and discovered a piece written by Amanda Chatel for Bustle back in 2016. Chatel writes about 9 habits couples can disagree on, using a study by HomeAdvisor.
Perhaps surprisingly, the number one habit that can annoy a partner is not closing the blinds at night — 85 percent of respondents said it was a huge pet peeve. Other issues include thermostat wars and concerns over toothpaste mess.
Perhaps most relatable is the concern men and women have over clutter in the home. 70.9 percent of women are bothered by their partner's clutter, while 67 percent of men are. Interestingly, when it came to doing the washing up, 49 percent of men wanted dishes to be washed straight away, while 44 percent of women felt this way.
Hilariously, the study also revealed that 52 percent of men thought it was acceptable to leave the toilet seat up, compared to only 16.8 percent of women. We wonder why...