The Pics Of Jack FINALLY Meeting Dani's Family Will Give You All The Warm & Fuzzies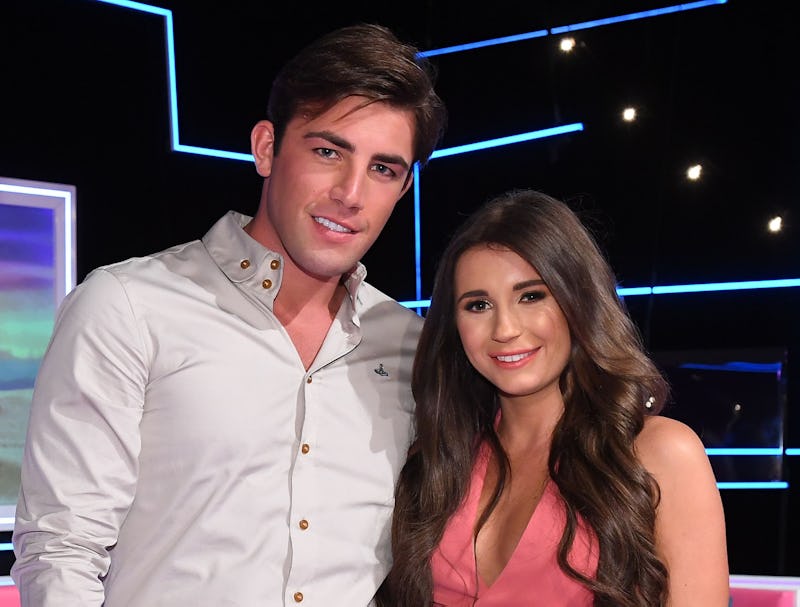 Jonathan Hordle/ITV/Shutterstock
Ever since he first coupled up with Dani Dyer, Love Island fans have been waiting for Jack Fincham to come face-to-face with her dad — who also just happened to be London's most iconic hardman — Danny Dyer. Well ladies and gents, that day has finally come. That's right, Jack Fincham has met Dani Dyer's family, and contrary to the huge showdown everyone was expecting, it was all really sweet. In fact, there are some utterly adorable pics to prove it.
Dani celebrated her 22nd birthday on Wednesday, and used the special occasion to introduce her new man and to the entire Dyer clam. Dani's family had previously been on holiday in Orlando — not jealous at all — during the final week of Love Island, which is why they haven't met until now. When asked about her parent's absence during an interview on Good Morning Britain at the start of the week, Dani admitted that her dad genuinely thought "she'd last half an hour" on the series, which is why he booked the holiday. He had a hunch Dani would be going with them. But, wow, it turns out, parents aren't always right.
So, on Wednesday, almost two weeks after Dani won Love Island, her family finally got to meet her new boyfriend. She and Jack kept fans updated throughout the big meeting, with Jack posting a trio of precious photos on Instagram, including a photo of himself cuddling Dani's five-year-old brother Arty. Seriously, that one will literally make your heart melt.
However, there was still a distinct absence of two family members; Dani's mum and dad. They were obviously there — I mean, someone had to take the photos — but there were no pics. I mean, I wasn't the only one that was waiting for that one photo of Jack with Danny Dyer. Amongst the comments wishing Dani a happy birthday, there were many fans pining for an image of Jack and Danny. But it never came.
Thinking about it though, I'm kinda glad neither Dani or Jack have posted that photo. Danny may be a famous actor to us, but to Dani, well, he's just her dad.
Looking at Dani's Instagram feed before her Love Island fame, there aren't really that many photos of her and her dad together other than the odd one here and there. I think it's important to remember that Dani is her own person, who doesn't let her dad's fame define her.
If she wants to keep her family private, she has every right too. And that is a decision I totally respect. Even though I'd love to see a photo of Danny and Jack, I totally understand why Dani might not want to put that out into the public domain just yet.
During her time on Love Island, Dani's mum and dad spoke to Jack via FaceTime. The conversation made it crystal clear that the Dyers are one tight-knit family. It's observing moments like this that make rumours that the couple will allegedly have their own reality show all the more possible. Please, please, make this happen, ITV.
I mean, Dani did hint at a reality show (somewhat) on Good Morning Britain earlier this week. She said: "I definitely want to carry on with my acting, but I definitely want to stay on the TV doing other things as well.
"...Definitely with Jack, so I just want to see what happens — I want to take every day as it comes but acting is amazing."
I can totally see the two of them hosting some sort of late night show or even becoming presenters on This Morning. Dani and Jack could be the next Eamonn and Ruth, I'm telling you.