Danny Masterson Responds To Netflix Writing Him Off Of 'The Ranch'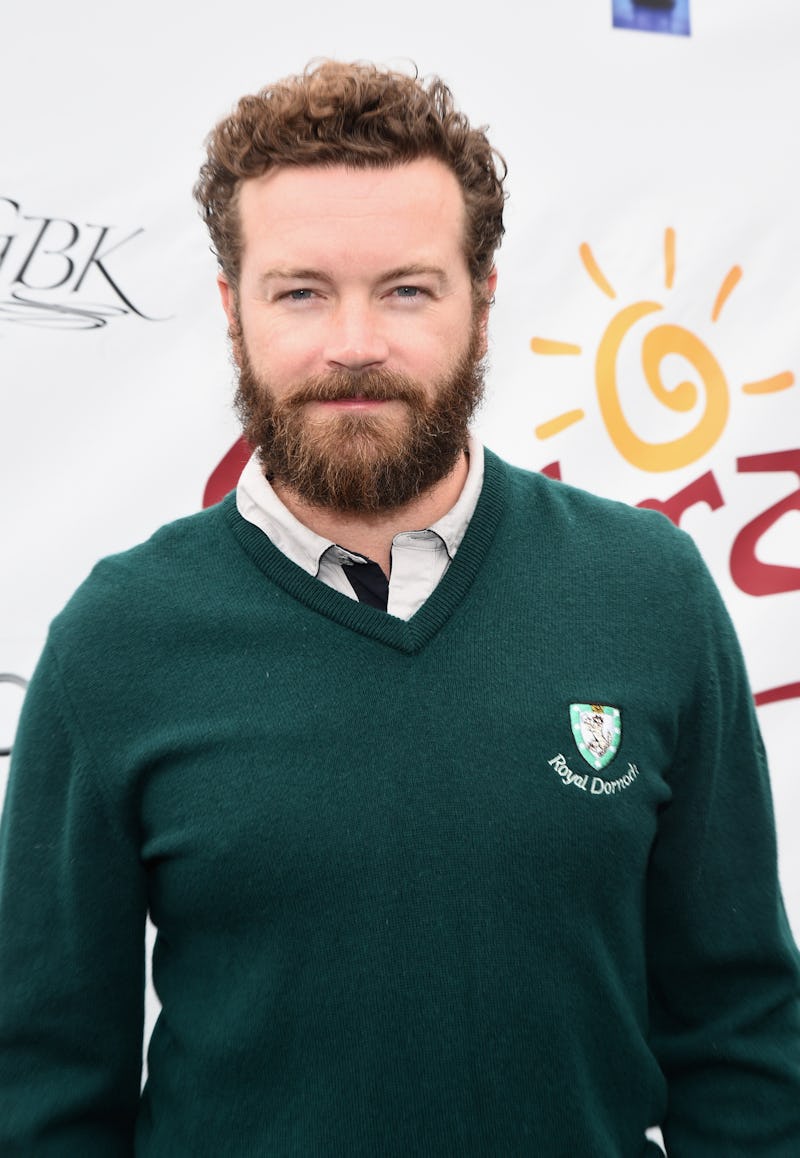 Michael Buckner/Getty Images Entertainment/Getty Images
On Tuesday morning, Netflix announced that Danny Masterson would be leaving The Ranch after the show's fourth season, and now, he has responded. Masterson released a statement about Netflix's decision shortly after the news of his departure broke, continuing to maintain his innocence when it comes to the rape allegations against him. In March, the Los Angeles Police Department said in a statement that Masterson was under investigation after three women accused him of sexual assaults that allegedly took place in the early 2000s. There has also been an investigation into a claim against Masterson years earlier, which he mentions in his new statement. Four women in total have accused Masterson of sexual assault.
In their statement, Netflix said that Masterson would be written off the show with Monday being his last day on set. The Ranch will continue production without him in 2018. Within hours of Netflix making their decision public, Masterson released a statement sharing his thoughts, calling the allegations "outrageous" and saying that he is "very disappointed" that his time on the show had ended.
His rep, Jenni Weinman, shared the following statement with Bustle:
I am obviously very disappointed in Netflix's decision to write my character off of The Ranch. From day one, I have denied the outrageous allegations against me. Law enforcement investigated these claims more than 15 years ago and determined them to be without merit. I have never been charged with a crime, let alone convicted of one. In this country, you are presumed innocent until proven guilty. However, in the current climate, it seems as if you are presumed guilty the moment you are accused. I understand and look forward to clearing my name once and for all. In the meantime, I want to express my gratitude to the cast and crew that I've worked so closely with over the past three seasons. I wish them nothing but success. I am also so thankful to the fans that have supported me and continue to do so.
So far, Masterson has yet to share any additional comments on social media or through any other avenue, but his message here is clear. According to him, in today's world, "it seems as if you are presumed guilty the moment you are accused." This seems to be in reference to the numerous women and men who have come forward to accuse men in Hollywood of sexual assault or harassment over the past several weeks and the consequences that those with allegations against them have faced.
This is not the first instance of Netflix reacting to allegations of assault or harassment. After the Kevin Spacey accusations broke, he was fired from House of Cards, which will now go on without him with Robin Wright as the star of the series when it resumes production in 2018. (Spacey commented on one specific allegation against him; his rep has said that he is seeking evaluation and treatment.) Netflix also cut Louis C.K.'s stand up special after he was accused of sexual misconduct in November. (He spoke out about the claims in his own response to the New York Times.) And now, Netflix is doing the same with Masterson, choosing to continue with The Ranch without him.
"As a result of ongoing discussions, Netflix and the producers have written Danny Masterson out of The Ranch. Yesterday was his last day on the show, and production will resume in early 2018 without him," their statement reads.
The streaming service hasn't gone into detail on the plans they've made to write Masterson's character off of the show, but The Ranch part four is still expected to drop on Netflix on December 15 as planned, including Masterson in his role as Rooster. However, any episodes in future seasons will not include the actor.