'Deadpool' Celebrated Ryan Reynolds For Canada Day & The Photo Is A True Masterpiece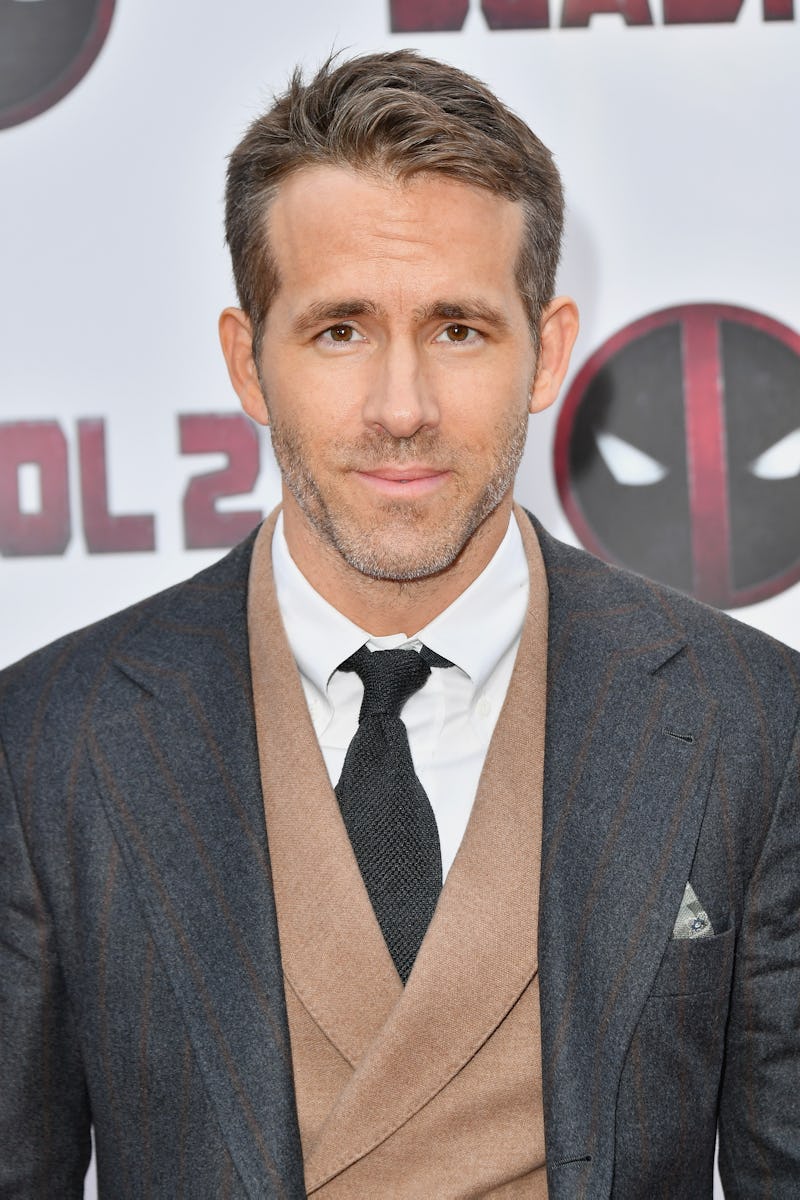 Michael Loccisano/Getty Images Entertainment/Getty Images
It's impossible not to love Ryan Reynolds. Not only is he a great actor, but he comes across as a pretty genuine guy in real-life as well. Whether he's playfully joking with his wife, Blake Lively, on Instagram or tweeting about the very real struggles of parenthood, his humor and overall personality is nothing short of endearing, which is why it should come as no surprise that the official Deadpool Instagram celebrated Reynolds for Canada Day, and the photo is pretty much a complete work of art that you'll want hung up in your living room ASAP.
As a Canada native, it made sense for the franchise to honor the portrayer of Wade Wilson on such an important holiday — and in a way that Deadpool himself would very much approve of if he were to see it. (You know, if he wasn't a fictional character.) "Happy day to the great country who gave us Ryan Reynolds," the caption for the post read, alongside the hashtag #CanadaDay. It's a fitting tribute, and one that Deadpool in particular should be very grateful for — after all, if there was no Ryan Reynolds, there would probably be no Deadpool. Well, at least not the Deadpool we've all come to know and love.
Featured prominently in the photo is the man, the myth, the legend himself, Ryan Reynolds, in full Deadpool gear. And behind him on the cement wall is the iconic Canadian red leaf symbol, serving almost as a cape behind him as he stands there proudly in a superhero pose — though he's claimed not to be one several times. Someone put this image on a Canadian dollar bill immediately, because it's a true masterpiece.
However, the Deadpool Instagram account wasn't the only one to post something with a Deadpool spin on the special day. Never to be outdone, Reynolds himself took to his own personal social media account with a priceless photo of his own that featured Deadpool himself standing next to Canadian Prime Minister, Justin Trudeau. As you probably suspect, the whole thing is pure comedic gold, and arguably even better than the photo that the Deadpool account posted. "From our home to yours... Happy Canada Day, America," the actor wrote in the caption, along with the emoji of the Canadian flag and art credit by @mutant101.
Reynolds made a name for himself in Hollywood long ago, starring in various romantic comedies, such as Definitely, Maybe, Just Friends, and The Proposal, among other things. But starring in the Deadpool franchise has definitely launched his popularity to new and exciting heights, introducing a new take on the typical Marvel heroes and serving some R-rated vigilante justice. The movies are also known for constantly breaking the fourth wall and having Reynolds' character talk to the audience directly, while also making fun of himself on multiple occasions, even ribbing his other much less successful superhero movie Green Lantern.
As of now, it remains to be seen whether or not a Deadpool 3 will happen, much to the dismay of fans, though Reynolds hinted to Entertainment Weekly during a recent interview that he doesn't think a third installment is really necessary:
"I don't know that there would be a Deadpool 3. I really don't. I feel like the character, in order for him to function properly within his own universe, you need to take everything away from him. I don't think that you can keep doing that. ...I just think if you're going to do another Deadpool solo film, you've got to really, like, get that budget down to nothing and just swing for the fences, and break all kinds of weird barriers, and do stuff that no one else can do."
Let's hope he has a change of heart — because as Canada Day clearly proved, the world needs as much Reynolds (and Deadpool) as possible.