This Is A Major Clue That Dean & Danielle L. Are Still Together Post-'BiP'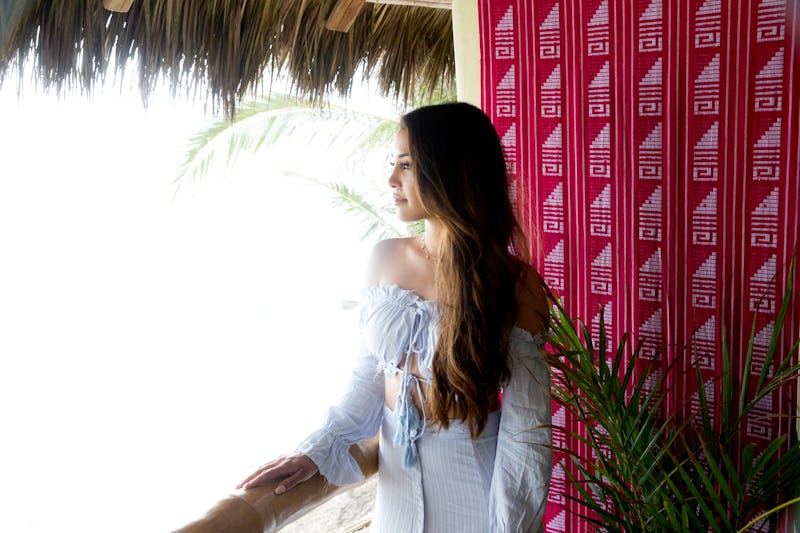 Paul Hebert/ABC
It's only a few weeks into Bachelor In Paradise, but there's already plenty of speculating to be done about which couples will last. Dean Unglert, a favorite from Rachel Lindsay's Bachelorette season, formed a fast connection with Kristina Schulman, but soon found himself at the heart of love triangle when Danielle Lombard arrived in Mexico. Things are now starting to look grim for him and Kristina, but there's at least one clue that Dean and Danielle L. are still together after the show.
Dean already confirmed to Glamour that he did, in fact, find love in Paradise, though he obviously didn't reveal who with. Fans have since been on the hunt for hints, and the evidence for him and D. Lo is remarkably strong. Not only is Kristina seemingly still harboring some bitter feelings toward Dean based on her tweets, but Dean and Danielle's travel schedules have been suspiciously similar. The biggest clue comes from Bachelor aficionado Reality Steve, who shared a photo of the two hanging out at a farmer's market in Los Angeles last month. The image in question was posted was posted July 13, several weeks after BiP would have finished filming.
Of course, that doesn't definitively mean that Dean and Danielle are dating. Bachelor Nation alums often run in the same circles and can frequently be spotted spending time together. But based on the photo, it looks like the pair were walking around L.A. one-on-one. Sure, it's possible they're just friends, but it could just as easily have been a date — especially considering their recent history — and Dean hasn't been spotted in any similar settings with Kristina.
So say they were seeing each other. If Dean revealed in mid-August that he had indeed found love, that would suggest they've been together since leaving Paradise and have been for about two months. Plus, Danielle told Us Weekly in a recent interview that though she didn't want to step on Kristina's toes, it was "one of those situations where you can't help who you love" and that she "definitely care[s] about [Dean] a lot." Yes, "care," as in present tense. Innnnteresting.