You Have To Read Dean's Apology To 'Bachelor In Paradise' Fans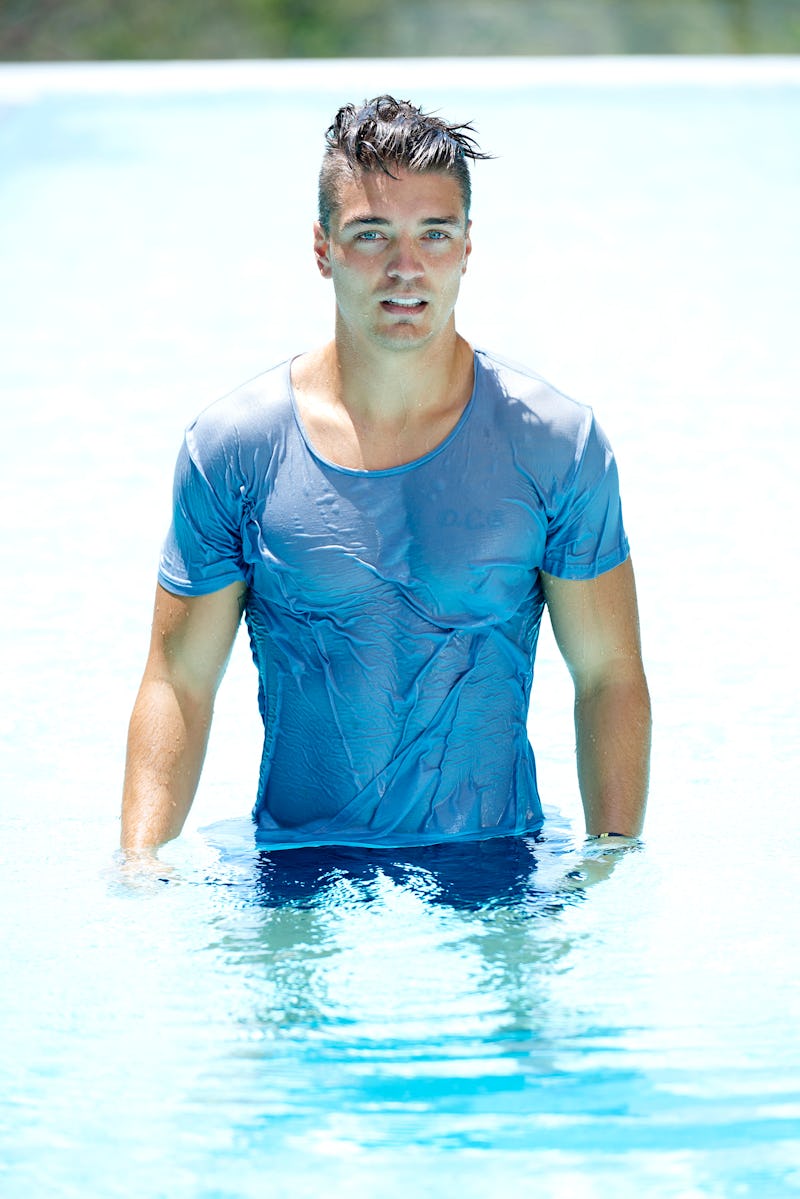 Bob D'Amico/ABC
Season 4 of Bachelor In Paradise has been pretty frustrating for fans to watch, especially for those who were big fans of Dean on Rachel's Bachelorette season. One beloved, Dean seemingly lost his way in Mexico and acted really immature with the women he dated. Luckily, he has at least seemingly learned from his controversial appearance and, when he spoke to Bustle at a Bachelor star charity event benefitting Restore Dignity, Dean apologized to Bachelor in Paradise fans for how he treated Kristina and Danielle.
From what he had to say at the event, Dean honestly seems to understand and accept why everyone in Bachelor Nation has been throwing a lot of shade his way during this season of Bachelor In Paradise. "The fan reaction to me hasn't been unfair," he says. "The funny thing is when I was doing what I was doing on the show, I never realized how messed up it was. So, it's very, very fair for everyone to be reacting negatively towards me."
Part of what he did that was messed up was lead both Kristina and Danielle L. on while committing to neither one and also expressing affection for them in front of each other. And, while many fans sided quickly with Kristina since she and Dean had been dating first, Dean makes it clear the blame lies on him alone — not on Danielle. "[She] came in and obviously ruffled some feathers," Dean notes, "[but] she didn't really do anything wrong so to see negative comments on like her Instagram or Twitter or whatever, that's what's really upsetting for me." As for himself, he reiterates, "But, all of the negativity directed towards me is very justified."
Then, Dean apologizes to the fans, saying, "I'm sorry for letting you down ... The only thing I can really hope to do is digest this and hope to grow from it." He continues, "I promise to do better moving forward or at least put my best effort in it."
While his apology can't override what he did, it's nice to see that he's taking ownership of his actions and that he isn't blaming anyone who may be upset with him. Hopefully with time, everyone can come to a place of understanding and Dean can continue to grow from this experience, because saying sorry is one thing and meaning it is another.
Reporting by Mallory Carra.