'Dear White People' Could Tackle More Issues In Season 2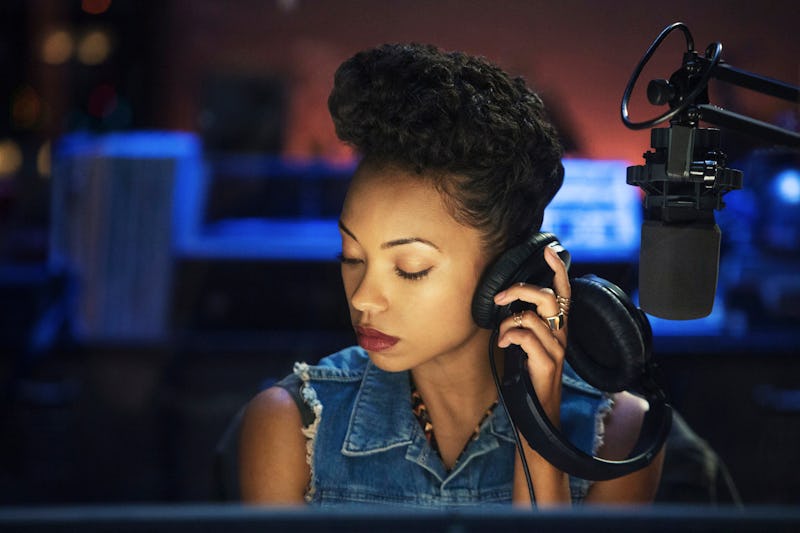 Adam Rose/Netflix
As a followup to the 2014 film, Netflix premiered Dear White People, the series, on Apr. 28, just as real college students will be at their busiest studying for their finals. And while it's still early to be looking for more, will Dear White People return for Season 2? Occasionally, a series will be guaranteed a second season before it premieres, but given that Netflix prefers to wait to announce renewals until at least a few weeks or even months after they premiere, there's nothing out of the ordinary about Dear White People not getting renewed by the streaming service yet. If it were to get renewed, it would likely be a year before more episodes, per Netflix's usual practice.
And, even without the guarantee of more episodes, Dear White People already seems on its way to becoming a widely-discussed, buzzworthy series. Even before it debuted, the show garnered positive reviews from outlets like Variety, The Hollywood Reporter, and The A.V. Club. That's a good sign, since critical attention often is the only metric by which to judge a Netflix series — since the network don't release ratings.
And there's another reason to feel good about Dear White People's chances of returning — it's already weathered its first controversy. When the show's first teaser trailer was released, it caused a major social media backlash among those who believed it was "racist" against white people and left thousands of "dislike" votes on the trailer's YouTube page. David Duke, former head of the KKK, chimed in by co-opting the series' title for some seriously disturbing and racist tweets.
But, according to an essay on Medium written by series creator Justin Simien, Netflix reportedly never once second-guessed their choice to invest in his series, and stood by him through the backlash. "Netflix executives started emailing, wanting to make sure I was okay and making sure I knew how much they believed in the show and had my back. [...] Netflix' CEO reached out to express his pride in being in business with me," he wrote.
That's a great sign, and it bodes well for a possible renewal. In order for Dear White People to have a future, Netflix can't be afraid of controversy. And, fortunately, it seems like they'd rather have the series than avoid attacks from displeased people.
If Dear White People does get renewed, there's no telling what it will be about. Even the backlash itself could be used as fodder for satire on the series. Additionally, since the series was originally announced back in 2016, and since the film was originally released in 2014, a lot has happened, both on and off screen. Things like the 2016 election and the release of the film Get Out could both inspire Dear White People in different ways — and hopefully Netflix will bring the show back so audiences can find out how the show will broach these topics.