Demi Lovato Is Reportedly Out Of Rehab & This Could Be A Major Step For The Singer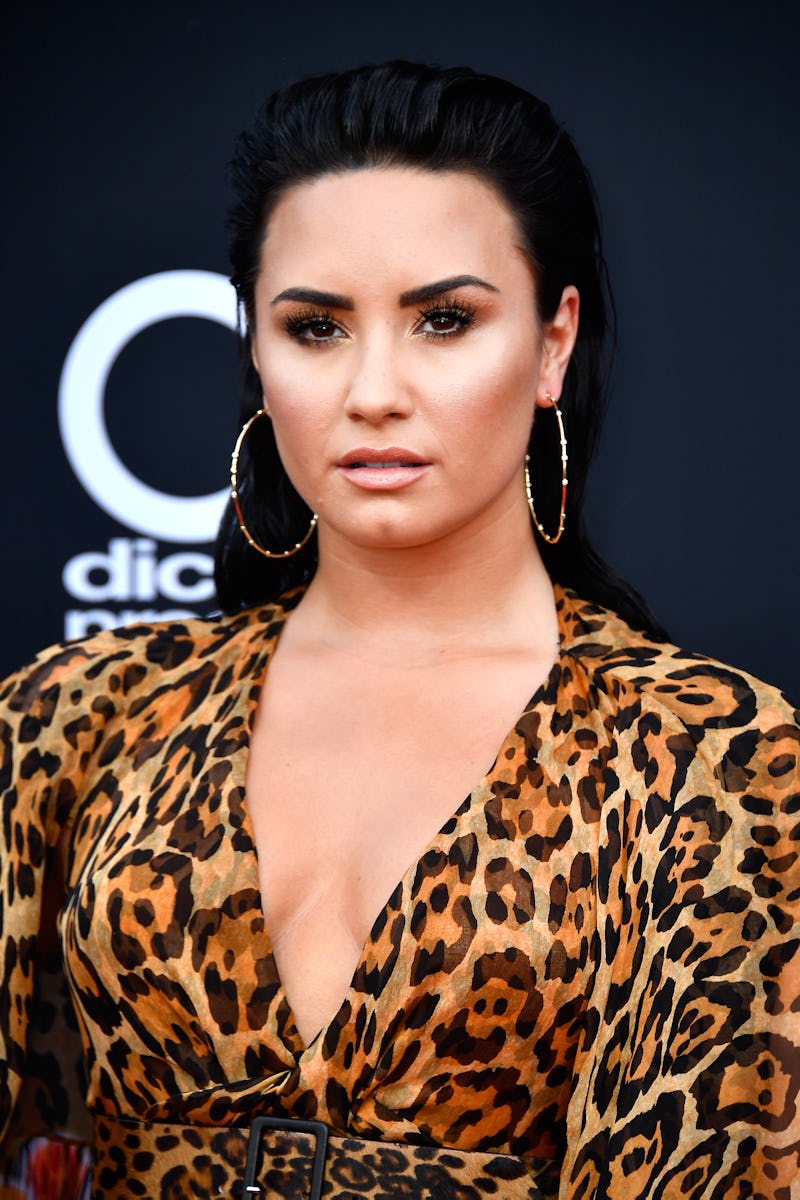 Frazer Harrison/Getty Images Entertainment/Getty Images
After a difficult few months, there's good news on the horizon for Demi Lovato. Demi Lovato is reportedly out of rehab after 3 months, and has returned home to Los Angeles. According to People, the singer was spotted outside of Matsuhisa restaurant on Saturday night with designer Henry Levy. The two were reportedly smiling and laughing during the meal. The sighting wasn't the first, as fans also reportedly saw Lovato at Halloween Horror Nights at Universal Studios on Friday, and at a Beverly Hills Spa over the weekend. Bustle reached out to Lovato's representatives for comment, but did not hear back by the time of publication.
In July, Lovato was rushed to the hospital for an apparent overdose. Luckily, the star received immediate treatment and was able to make a full recovery. She was transferred to a rehabilitation facility from Cedars-Sinai. In late October, the singer's mother Dianna De La Garza shared that Lovato was on the road to recovery during an interview on Maria Menounos' Sirius XM Radio Show. "Yes, she has 90 days and I couldn't be more thankful or more proud of her because addiction being a disease, it's work," De La Garza told the host. "It's very hard, it's not easy, and there are no shortcuts." The singer seems to have been putting the work into her recovery, and will likely be relieved to return home after the difficult period.
In 2018, Lovato revealed to fans that she had relapsed in her single "Sober". In the song, she sings:
"I'm sorry for the fans I lost, who watched me fall again, I wanna be a role model, but I'm only human."
At the end of the track, she also promises to seek help. The lyrics read: "I'm sorry that I'm here again, I promise I'll get help, it wasn't my intention, I'm sorry to myself." After news of Lovato's hospitalization broke in July, fans, family, and friends came together on social media to root for the star's recovery.
After such a painful year, it's a relief to hear that Lovato is healing. In October, her half-sister, Madison De La Garza, also reported that Lovato's recovery, while difficult, was going well during an interview on the podcast Millennial Hollywood. "She's doing really well," Madison said, as reported by People. "She's working really hard on her sobriety, and we're all so incredibly proud of her. It's been crazy for our family. It's been a lot." The young actor also shared the activities that she was looking forward to doing when Lovato came home, including getting frozen yogurt with her big sister.
The fact that Lovato has reportedly returned home from treatment is a promising sign for her recovery. It will be a major step in the process, but she has the support of friends, family, and fans. The response to the star's hospitalization showed that everyone wants what is best for the singer, and for her to remain healthy as she transitions back into her life and work at her own pace.