Demi Lovato Has Broken Her Silence Since Her Hospitalization In A Touching Post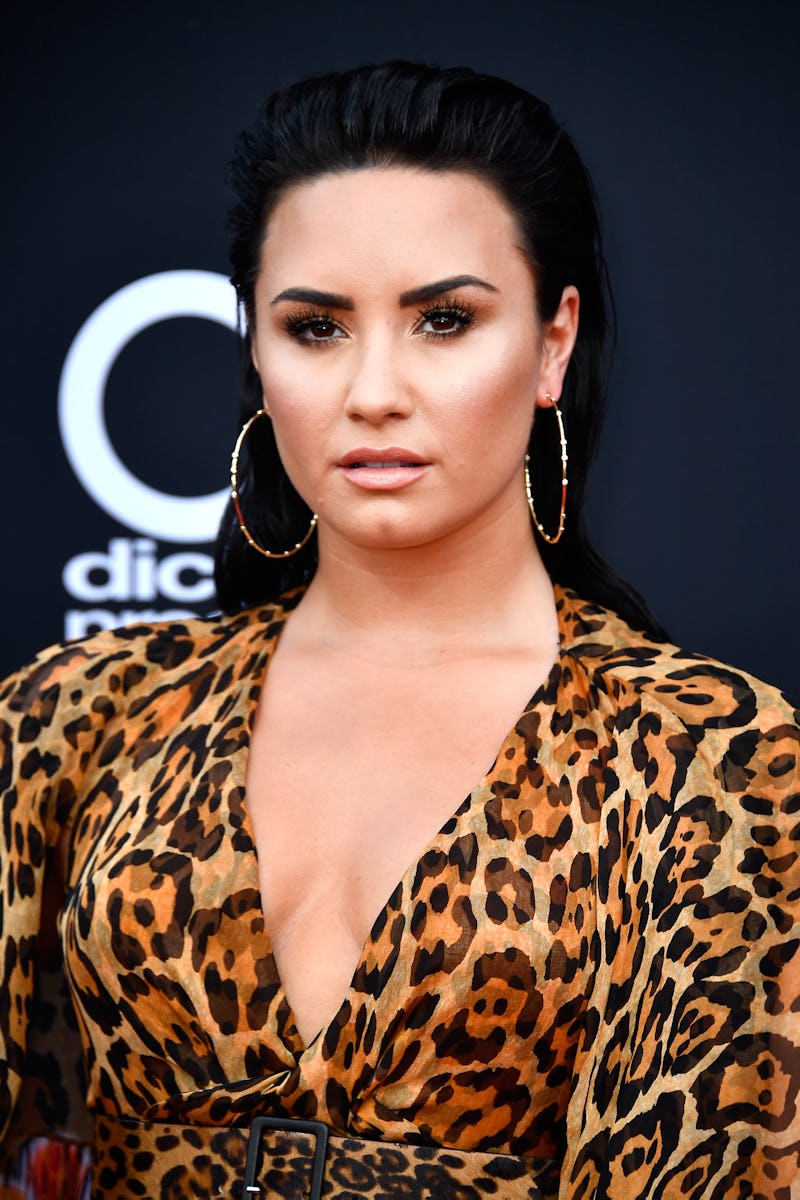 Frazer Harrison/Getty Images Entertainment/Getty Images
Two weeks after being hospitalized for an apparent drug overdose, Demi Lovato has released a heartfelt statement on her Instagram. The singer thanks her family, fans, and the hospital staff for all of their support. This is the first time the "Sober" singer has spoken out since her July 24 hospitalization, which was first reported by TMZ. In a statement, her rep previously said: "Demi is awake and with her family who want to express thanks to everyone for the love, prayers and support. Some of the information being reported is incorrect and they respectfully ask for privacy and not speculation as her health and recovery is the most important thing right now." But now fans are finally hearing how the singer is doing in her own words.
In an Instagram post shared on Sunday afternoon, Lovato wrote,
I have always been transparent about my journey with addiction. What I've learned is that this illness is not something that disappears or fades with time. It is something I must continue to overcome and have not done yet.
I want to thank God for keeping me alive and well. To my fans, I am forever grateful for all of your love and support throughout this past week and beyond. Your positive thoughts and prayers have helped me navigate through this difficult time.
I want to thank my family, my team, and the staff at Cedars-Sinai who have been by my side this entire time. Without them I wouldn't be here writing this letter to all of you.
I now need time to heal and focus on my sobriety and road to recovery. The love you have all shown me will never be forgotten and I look forward to the day where I can say I came out on the other side.
I will keep fighting.
Lovato's brave message is powerful, and through her words she's showing just how strong she truly is. Her reassurance that she's still fighting is sure to make her family, friends, and her many fans so happy to hear.
Since her hospitalization, Lovato has experienced an outpouring of love and support from her community of fans, as well as her fellow artists. Shortly after news of her reported overdose broke, Ellen DeGeneres tweeted, "I love @DDLovato so much. It breaks my heart that she is going through this. She is a light in this world, and I am sending my love to her and her family." Lady Gaga added, "We should all wrap our arms of love around Demi Lovato. I am so happy you're alive. Thank God. If I know my monsters as well as I believe I do, we all wish you self-compassion and inner peace. And may you receive the love so many have for you. #ImConfidentInDemi Demi, I love you."
Additionally, Lovato's fans have been rallying behind her on social media. One group gathered at an Atlantic City Beach concert venue where the singer was scheduled to perform on July 27, and held an impromptu concert in her honor.
Lovato hasn't revealed what her next step is, but she appears to be committed to the journey that's ahead of her. Right now, she deserves privacy and love as she takes the time she needs to heal.
If you or someone you know is seeking help for substance use, call the SAMHSA National Helpline at 1-800-662-HELP(4357).