The Prince Of Denmark Is Refusing To Be Buried Next To His Wife For A Super-Petty Reason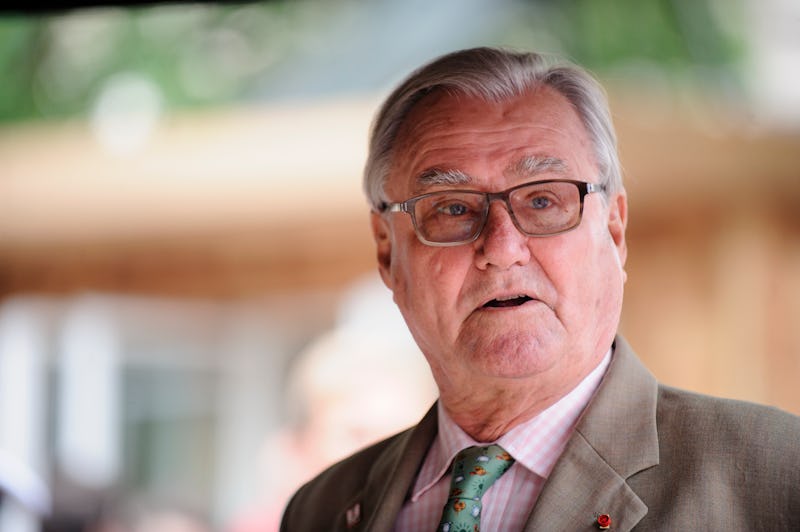 Ben Pruchnie/Getty Images Entertainment/Getty Images
For 50 years now, Prince Henrik of Denmark has been holding a grudge. One he's apparently now looking to take with him to the grave. Out of protest for having never been named king, 83-year-old Prince Henrik refuses to be buried alongside his wife, Queen Margrethe II, the Royal Danish House announced Thursday.
"It is no secret that the prince, for many years, has been unhappy with his role and the title he has been awarded in the Danish monarchy," Lene Balleby, director of communications for the Royal Danish House, told the Danish newspaper BT. "For the prince, the decision not to be buried beside the queen is the natural consequence of not having been treated equally to his spouse — by not having the title and role he has desired."
Henrik married now 77-year-old Queen Margrethe II in 1967 when she was still the country's crown princess. When she became queen a few years later, Henrik was given the official title of the Queen's Prince Consort. Prince Henrik, however, had reportedly had his heart set on the title of King Consort. He has reportedly decried his lack of a kingly title to be a form of gender discrimination.
"It makes me angry that I am subjected to discrimination," Prince Henrik told the French newspaper Le Figaro in 2015, People magazine reported. "Denmark, which is otherwise known as an avid defender of gender equality, is apparently willing to consider husbands as worth less than their wives."
According to the Royal Danish House Prince Henrik's feelings of dissatisfaction aren't new and have, in fact, festered in recent years. In December 2015, Prince Henrik announced he had decided to "retire" from his official duties beginning January 2016. Earlier that same year, Prince Henrik reportedly told Dutch broadcaster NOS that he would "never accept" the fact that he was not considered to be an equal partner to his wife, the Queen. "All the queens in the history of the world have made their husbands kings," he said. "Why should I be under my wife?"
According to the BBC, the Queen is reported as having accepted her husband's decision not to lie beside her for eternity in their specially-designed glass sarcophagus at Roskilde Cathedral in Denmark. It is not immediately clear where Prince Henrik, who was born in Talence, France, will be buried, although the Royal Danish House has said it will be somewhere in Denmark.