Busy Philipps Dished On Her New Late-Night Show & It Sounds AMAZING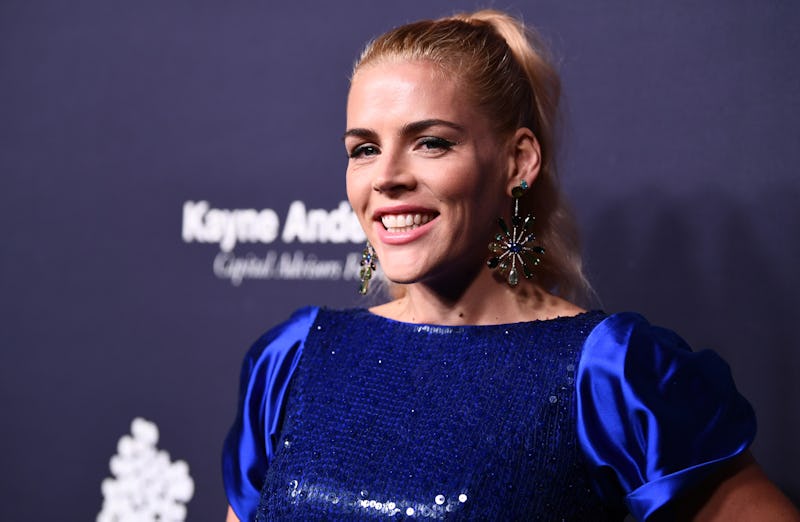 Emma McIntyre/Getty Images Entertainment/Getty Images
Busy Philipps is changing the late-night landscape. The actor and widely regarded Queen of Instagram, delighted her legion of followers in early May when she announced she had gotten her own talk show on E!, making her one of only a few women in late-night. Philipps' talked about what her show will be like in a new interview with The Hollywood Reporter, finally giving fans an idea of what they can expect.
In the piece, which was published Friday, the multitalented star told the publication that the show, called Busy Tonight, will focus on entertainment and pop culture, and will be "something that fits in with the network and fits in with my voice and the kinds of things that I talk about on my Instagram stories."
Philipps said she's not yet sure whether the show will air one or three nights a week, but that she hopes to do three nights to "get the rhythm going."
She also revealed that her opening monologues would differ from the other ones on late-night TV. "We will be doing the traditional opening monologue a bit differently," Philipps said. "It works for stand-ups and certainly everyone on Twitter is doing those sort of monologue jokes all day long. I bring something different to the table in my perspective so the opening will reflect that. I also just like talking, in case you can't tell."
The network first announced the show on May 1, making Philipps one of only a handful of female late-night hosts, alongside Sarah Silverman on Hulu, TBS' Samantha Bee, and Robin Thede on BET, according to The Cut. Once the news broke, Philipps immediately took to Instagram to share her excitement via Insta Story. In a video, Phillips told her followers,
"I can't even, it's going to be dope. Let's have a late-night talk show, guys. Let's just, like, hang out and talk about stuff. Interview people. I mean, the good news is, I love to talk ... Anyway, to everybody to leaving really sweet messages, thank you so much. And tell me what you want to see. We're open. Open for business. And also suggestions."
Busy Tonight is certainly not the only project the multitalented star is working on, either. She recently had a stint on the Netflix hit, Unbreakable Kimmy Schmidt — and will appear in the show's final episodes when the premiere in 2019. On Wednesday, Philipps announced the title of her forthcoming memoir, This Will Only Hurt a Little, due out in October, via Instagram and shared the book's cover.
Philipps told THR that the book would trace her career and experiences in the industry, from her early days on shows like Freaks and Geeks up to present. She said,
"During that time, there were a lot of standards and unrealistic expectations set for me about what it means to somehow fit in as a woman. There were people who wanted me to make myself less myself in order to fit certain roles or unrealistic molds. This is low-grade sort of objectification, and you know, harassment that existed on sets at the time. Like, as far as I could see, if you wanted to be a woman and you wanted to work you, had a choice to be easygoing about it or not."
Philipps said she is empowered by the women coming forward about their experiences with harassment and abuse, telling THR, "That will hopefully trickle down to 19-year-old actresses not feeling like they have to go on crash diets to cover up things that make them themselves."
Philipps' fans have plenty to look forward to from the star, and an official date has yet to be announced, viewers can catch her on E! this fall.