OMG, So Here's What Jack & Dani REALLY Got Up To In The 'Love Island' Hideaway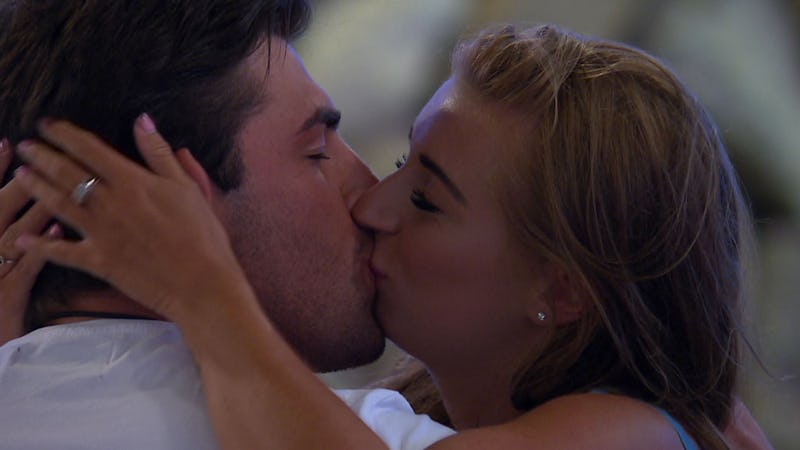 ITV/Shutterstock
This year's Love Island has had a noticeable reduction in the number of saucy bedroom scenes that the show was once known for. It's probably partly to do with its increasing popularity — the less risqué the show is, the wider its audience — but also a little bit to do with the fact that one of the show's most important couples kept things pretty PG in the "Do Bits" department. But did Jack and Dani have sex in the Love Island villa and just not tell anyone?
Well, there were a lot of theories that Dani wouldn't even kiss anyone during her time in the villa due to her dad being, well, Britain's best-known hard man, Danny Dyer. But in fact, it turns out that the EastEnders actor gave his daughter the go ahead to do all the bits she wanted to on the show, and it was her decision not to.
She told The Sun before her entrance: "My dad has given his blessing to have sex, but I won't. He said that because he wants to put me at ease. He is so laid back in everything I do, he said, 'Whatever you want to do, go do it' and I'm like 'ah thanks Dad.'"
Many people were sceptical over whether she'd manage to stick to her sex ban, with 2017 winner Amber Davies predicting that Dani's emotions would get the better of her. She told Radio 5 Live: "You have no idea how much your feelings can develop so quickly. Horizontal gymnastics is natural when you fancy someone. So we just have to wait and see, I think."
But despite Amber's predictions, and her dad's blessing, Dani and Jack haven't done anything more than extreme kissing and cuddling during their eight long weeks in the villa. Even during their hideaway sessions, the pair refused to sign up for "Do Bits Society" membership. Although Jack did get serious FOMO every time Wes called a meeting, they didn't even so much as succumb to a serious make out sesh beneath the covers. These two have some serious willpower.
And while pretty much all of their villa mates were getting some action (even Dr. Alex George made it into the "Do Bits Society") Jack and Dani were content with chatting on the bean bags and laughing at each other's impressions of Eyal Booker.
But their vow of chastity probably won't last now they're out of the villa, as when asked if they were going to finally do the deed after eight weeks, with Caroline Flack asking "tonight?" Jack replied "yeah" faster than Wes Nelson could ever possibly hope to print him a "DBS" membership card.
And considering Jani won the thing, and opted to split the £50,000 prize (deposit on a house anyone?), I'd say that love is well and truly in the air for those two. They've made everyone's favourite fictional pub landlord proud, won the affection of everyone from Paris Hilton to the Royal Society for the Protection of Birds, and made pretty much all of the British public (come one, everyone watches Love Island) fall in love with them.
So go forth Jack and Dani, and do bits.