This Shawn Mendes & Camila Cabello Rumor Is False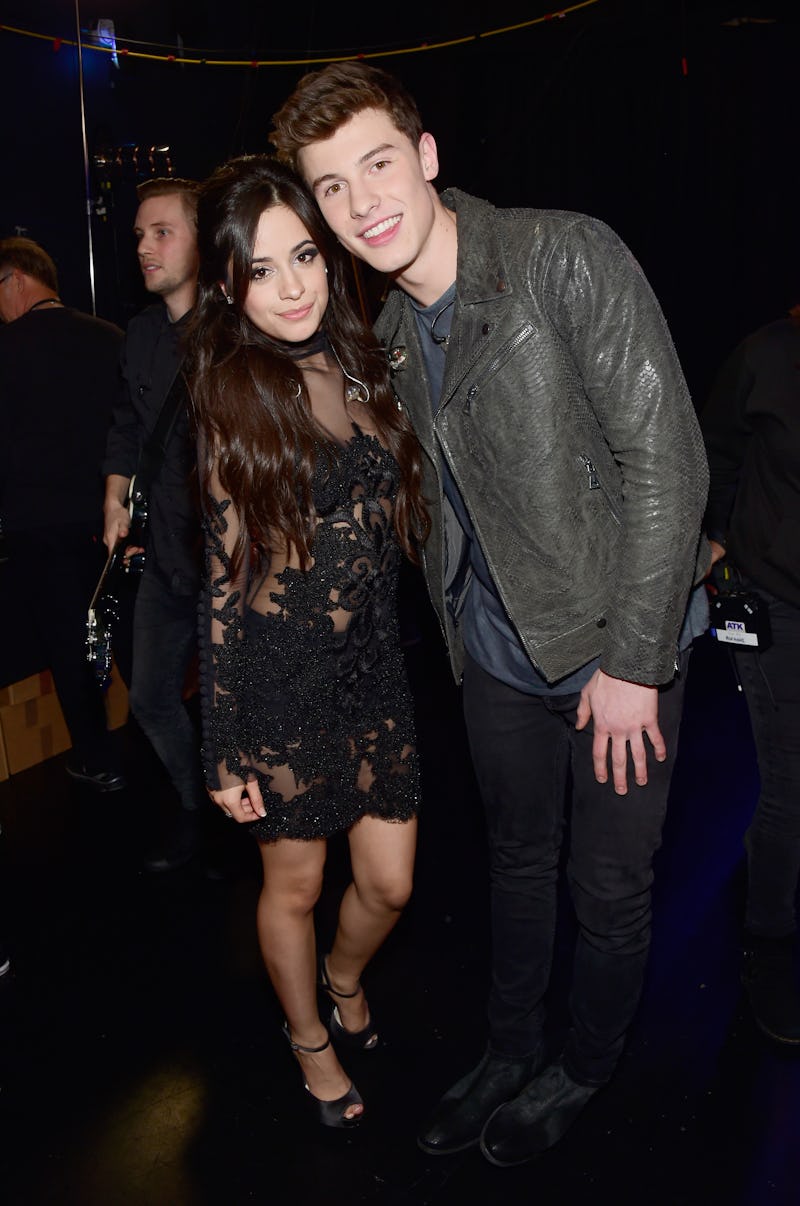 Frazer Harrison/Getty Images Entertainment/Getty Images
It's almost time for the Billboard Music Awards, so let's take a moment to talk about the hottest gossip surrounding some of the award show's nominees. This year, it would seem that some old rumors about Top Male Artist nominee Shawn Mendes, in regards to his dating life, are getting stirred up once more. So, let's take the time to settle one particular question: Did Mendes ever date Camila Cabello?
The singer collaborated with the former Fifth Harmony member a few years back on the hit song "I Know What You Did Last Summer." Ever since, there have been rumors about the pair getting romantic. While they dodged the chatter at first, it would seem that the two reached their wits end and decided to clear things up once and for all.
In 2016, Mendes shut down the Cabello dating rumors for People with the ol' "we're just friends" routine. "A thing? No, we weren't, actually," Mendes told the magazine. "We're just really close friends. She is one of those people who is just very easy to connect with and still, to this day, is one of my greatest friends. You find that instant connection with people, and she's one of them." Well, that sounds pretty final, right?
But just because they're not dating, it doesn't mean they won't cross paths at the 2017 Billboard Music Awards on Sunday, May 21. Mendes is nominated for the Top Male Artist, Top Artist, and Top Social Artist — quite the haul for the "Mercy" singer. Meanwhile, Cabello is nominated with Machine Gun Kelly for Top Rap Collaboration for their song "Bad Things." Chances are high that these two will run into one another at the ceremony.
Despite their decidedly non-romantic, strictly platonic involvement with each other, you can't deny that it's tantalizing to wonder whether anything actually happened between these two. For now, I guess fans will just have to take their word that they never dated.