Disney Launched A 'Nightmare Before Christmas' Homeware Line & You'll Want Every Piece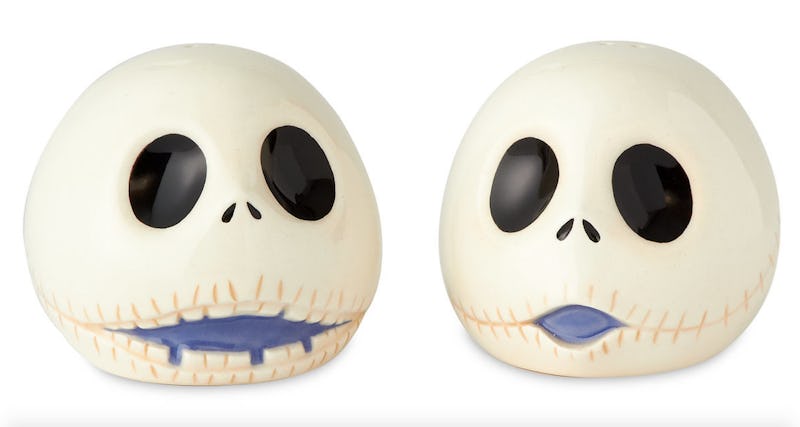 Disney Store
Raise your hand if you, too, have gotten into a heated argument over whether The Nightmare Before Christmas is a Christmas or Halloween movie ...
Ultimately, it doesn't matter. The classic animated flick by Tim Burton will never get old no matter what time of year you're watching it. But this year is the movie's 25th anniversary, so if you're looking to be a good fan and buy a whole bunch of goods worthy of the Pumpkin King, look no further than the Disney shop, where there are amazing Nightmare Before Christmas home goods to help you get your seasonal spook on.
What better time to celebrate Jack Skellington's heroic story — from loner in charge to beloved community member in tune with everyone's pain — than spooky ol' Halloween? Between all of the kitchenware, paintings, and cute Zero faces to enjoy yourself with, there's something to be had for every fan. Seems like there's no better time than right the heck now to re-theme your entire kitchen in honor of your haunted faves.
Read on to find out how to celebrate The Nightmare Before Christmas this Halloween (and while you wait for Christmas), with some of the cutest offerings from the Disney Store.