Disney Launched A Donut-Themed Collection & You'll Want Every Piece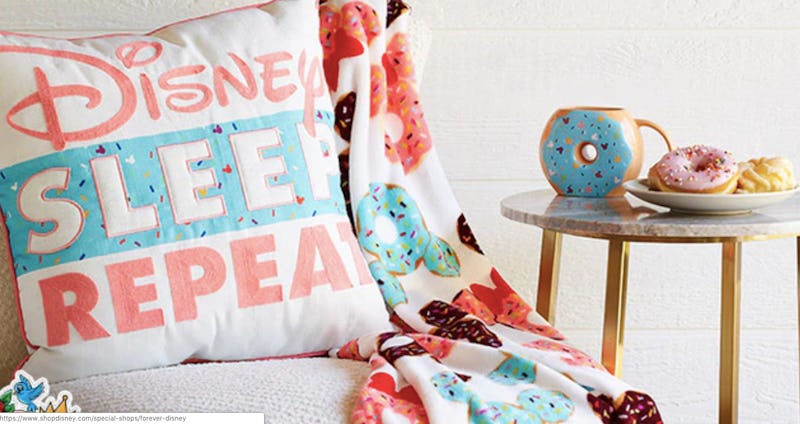 shopDisney
As if Disney merchandise wasn't already filled with everything pure and joyful, they've just gone and put sprinkles on top. Some of the recent additions to the Forever Disney line on shopDisney's website may make you a little... hungry. In addition to your favorite characters and classic movie moments, the Forever Disney line now includes some donut inspiration. Sprinkles, frosting — I'm all for it. It's making me hungry, but I'm all for it.
If you're a die-hard Disney fan, there's a good chance that you're no stranger to the abundance of amazing Disney merchandise that's out and about in the world. If you browse shopDisney, you'll find major and minor characters from dozens of Disney films featured, as well as Disney Parks merchandise, Disney pet gear, and a lot more. But, as ever, I'm interested in where a few of my favorite things collide — like Disney and food. The Disney and food combination is definitely not anything new (the parks have some of the greatest foodie treats out there), but being able to wear your love of Mickey and your love of donuts all at once? That's a premise I can get behind.
If you're interested in all things Disney and donut, here are five mouth-watering new additions to the Forever Disney line, in all their sprinkle-covered goodness.