Do Bey's Beybies Have Middle Names?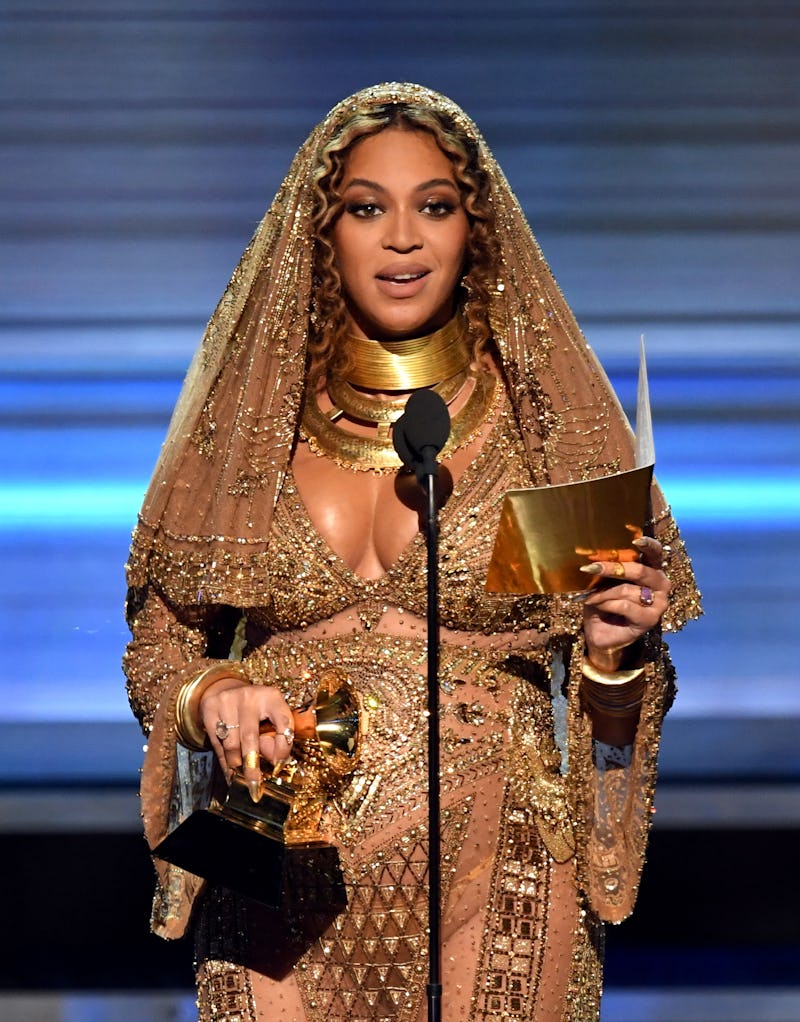 Kevin Winter/Getty Images Entertainment/Getty Images
While we have not yet heard from Queen B herself, TMZ reports that Beyoncé and JAY-Z named their twins Rumi and Sir Carter. But do Rumi and Sir have middle names? It might be too soon to tell.
UPDATE: According to copies of the twins' birth certificates obtained by TMZ, neither Beyoncé and JAY-Z's daughter, Rumi, nor son, Sir, have middle names.
EARLIER: According to TMZ's report, the publication found out about the names Rumi and Sir because of legal documents reportedly filed by the company that houses Beyoncé and JAY-Z's trademarks. TMZ reports that the company filed paperwork to trademark the names Rumi Carter and Sir Carter for a variety of items including water bottles, tote bags, strollers, and more, which leads the site to believe that those are the twins' names. Bustle has reached out to reps for Beyoncé and JAY-Z for comment on the report, but did not receive a response at the time of publication.
Since TMZ's story is only based on the legal documents that were reportedly filed, it's unclear at this point if the twins don't have middle names or if the middle names were simply not trademarked. Considering their first child, Blue Ivy, does have a middle name, there's no precedent that shows Bey and Jay prefer to go without two names. That said, these are the twins of music royalty. Their mom is known by a mononym, and their father is known by a stage name. If anyone could get away with just being known as Rumi and Sir, no middle or last name needed, it's these two.
Regardless of if they have middle names or not, Beyoncé's rabid fans are not believing anything about names until they hear it from Beyoncé herself:
We're ready, Bey.