If You Want To Get An Emotional Support Dog, Here Are The 5 Requirements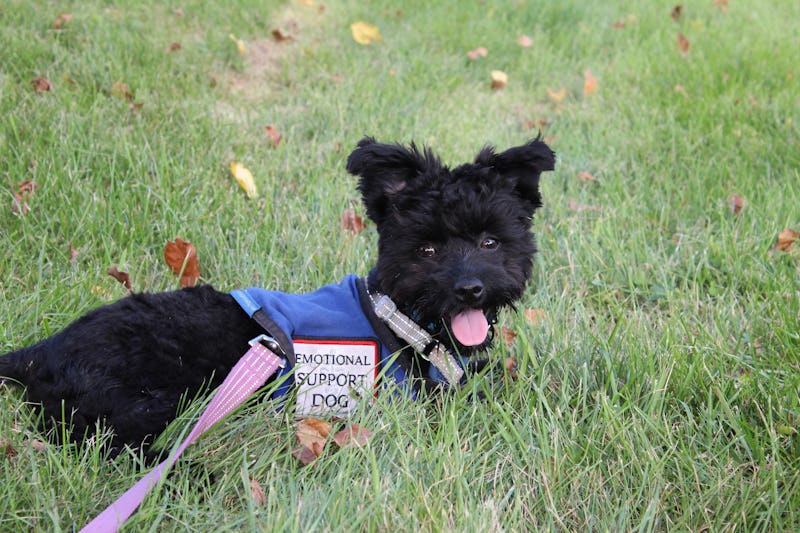 River Roaming/Shutterstock
Of all the treatments out there for emotional and mental health, one that is not mentioned as frequently is the possibility of getting an emotional support dog. But having a furry friend to aide in your mental and emotional well-being might be a very real option. So what are the requirements to get an emotional support dog, exactly?
Well, first of all, according to the American Kennel Club, to be a legitimate emotional support animal, "the pet needs to be prescribed by a licensed mental health professional to a person with a disabling mental illness. A therapist, psychologist, or psychiatrist, for example, must decide that the presence of the animal is needed for the mental health of the patient."
And it is important to note, as the AKC points out, that although ESAs provide support through companionship and can help ease anxiety, depression, and certain phobias, they are not the same as service dogs and won't have the same rights as an animal who is performing tasks to aide in their owners disabilities.
As for whether or not it might be a potential choice for you, you should get some committed, long-term guidance from a mental healthcare provider. Below, take a look at the requirements and qualifications for getting an emotional support dog.
This article was originally published on