15 Ways To Make Your Day A Little Easier If You Have Depression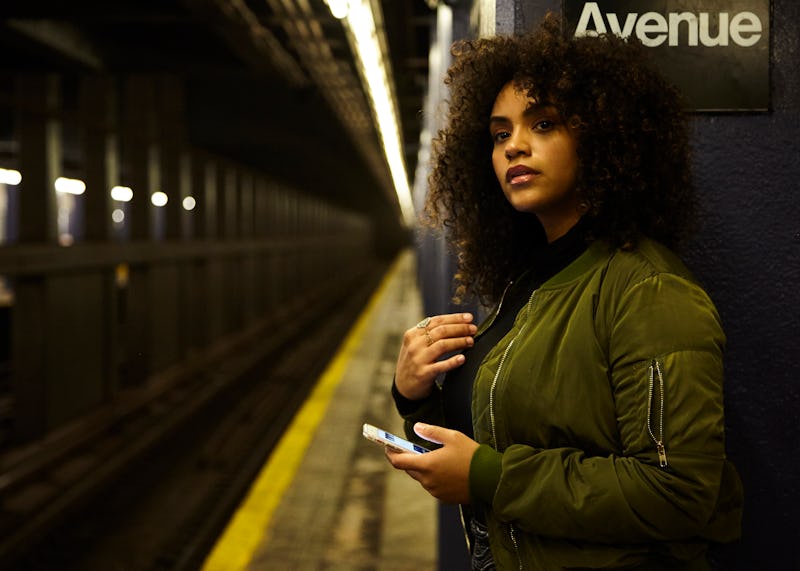 Hannah Burton/Bustle
When you're feeling depressed, it can be difficult to get up, get dressed, and get through your day. You might be tempted to call out of work, stay in bed, or skip out on your responsibilities. And while that's totally understandable, know that there are plenty of ways to make your day better when you have depression, so all that'll be less likely to happen.
The first thing to do, though, is seek out professional help for any ongoing depressive symptoms. "Depression is not something to manage on your own," Joshua Klapow, PhD, clinical psychologist and host of The Kurre and Klapow Show, tells Bustle. "Like diabetes, hypertension, or any other medical condition, depression must be treated by a trained professional. If you are trying to just 'ride it out' or manage it without the use of medication and/or specific psychotherapeutic treatments from a mental health professional who is licensed to treat depression — then you are putting yourself at risk for continued symptoms."
If you think you have a problem, don't be afraid to reach out for help. But whether your symptoms are really holding you back, or simply making you feel a bit down, it can help to make a few small changes to your day — so that it's easier, more comfortable, and more enjoyable. "It can be difficult to get through the day when you have depression, but by doing little things to care for yourself it might make it more manageable," Yadira Cruz Granado MS, LMFT tells Bustle. Here are a few things you might want to try, according to experts.