'Love Island's Rules On Alcohol Are Actually Way Stricter Than They Seem On TV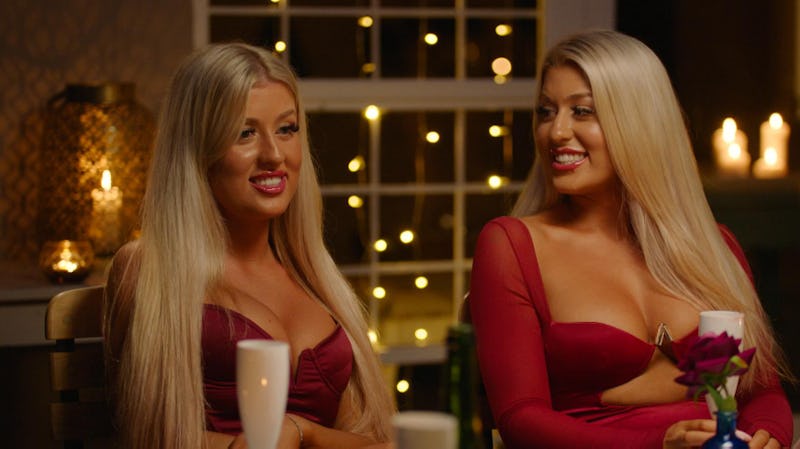 Love Island/ITV2
January has been long held as a month for temperance, but as the first ever Winter Love Island hit our screens all the way from sunny South Africa this month, one can assume it won't be a dry Jan for contestants, right? I mean, do the Love Islanders drink alcohol? We often see them holding opaque glasses and awkwardly dancing around the pool, but what exactly are they sipping on?
The answer is, yes, the islanders do drink. However, the amount of alcohol the contestants are allowed to consume is carefully monitored by producers. In fact, according to Glamour, there is a strict two-drinks-per-night policy.
Speaking to Heat back in 2017, former contestant Kady McDermott spilled the beans on the booze (or lack there of) situation on the show. During an interview with the magazine, she said:
"At nighttime we weren't allowed a lot of alcohol. During the first four or five days when we didn't know each other, we had alcohol to break the ice, but then after that it was two glasses of wine a night. And we were sure it was watered down as well."
A spokesperson for ITV confirmed to Heart FM that they are careful when it comes to getting the bevs in, explaining that "all alcohol consumption is strictly monitored by our production team."
As well as drinking, there are some pretty strict rules around smoking, too. In earlier seasons of the show, contestants were allowed to smoke as much as they wanted. However, after this elicited a lot of negative feedback from viewers, ITV decided to take smoking off air. The islanders now have an off-camera smoking area that is not only outside the villa but has a one-person-at-a-time rule. Yep, like a pub with serious noise pollution rules.
Winter Love Island airs every night at 9 p.m. on ITV2.
This article was originally published on