Doctor Mike, Instagram's "Hottest Doctor" On The Most Common Sex Myths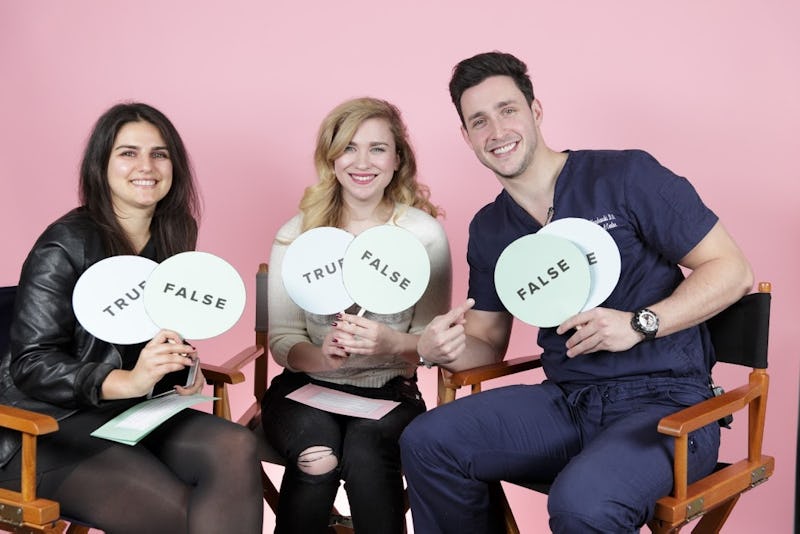 Where did you learn about sex? It's no secret that sex ed in America isn't as comprehensive as it should be, so we may look to friends, TV shows and movies, and the internet to answer our questions when we really should be asking a doctor. And the problem with that? Misinformation gets spread — and people aren't protecting themselves.
According to a recent survey of 3,600 female and male undergraduate and graduate students in the United States, ages 18-25, from Teva Women's Health, the makers of Plan B One-Step, and The Kinsey Institute at Indiana University, 62 percent of sexually active college students are not using contraception consistently, and only 15 percent of students feel like they're at a high risk of an an unplanned pregnancy. How scary is that?
In college, one of my friends, who didn't have sex ed growing up, adamantly believed you could pregnant from giving a blow job and that women couldn't have orgasms. But the big sex misconceptions don't stop after high school or college.
That's why Instagram's "Hot Doctor" Doctor Mike (seriously, stop what you're doing and check out his selfies and dog pics), who's a a third-year family medicine resident, stopped by Bustle to talk with us about STDs, orgasms, and penis size. We played a true or false game with Doctor Mike and he set the record straight on the most common sex myths around — and showed us how to take the perfect selfie.
Watch the video and check out the truths and myths below, because it's really never too late to learn more about sex.