Charlotte Riley Keeps Her Family Life With Tom Hardy On The DL For The Best Reason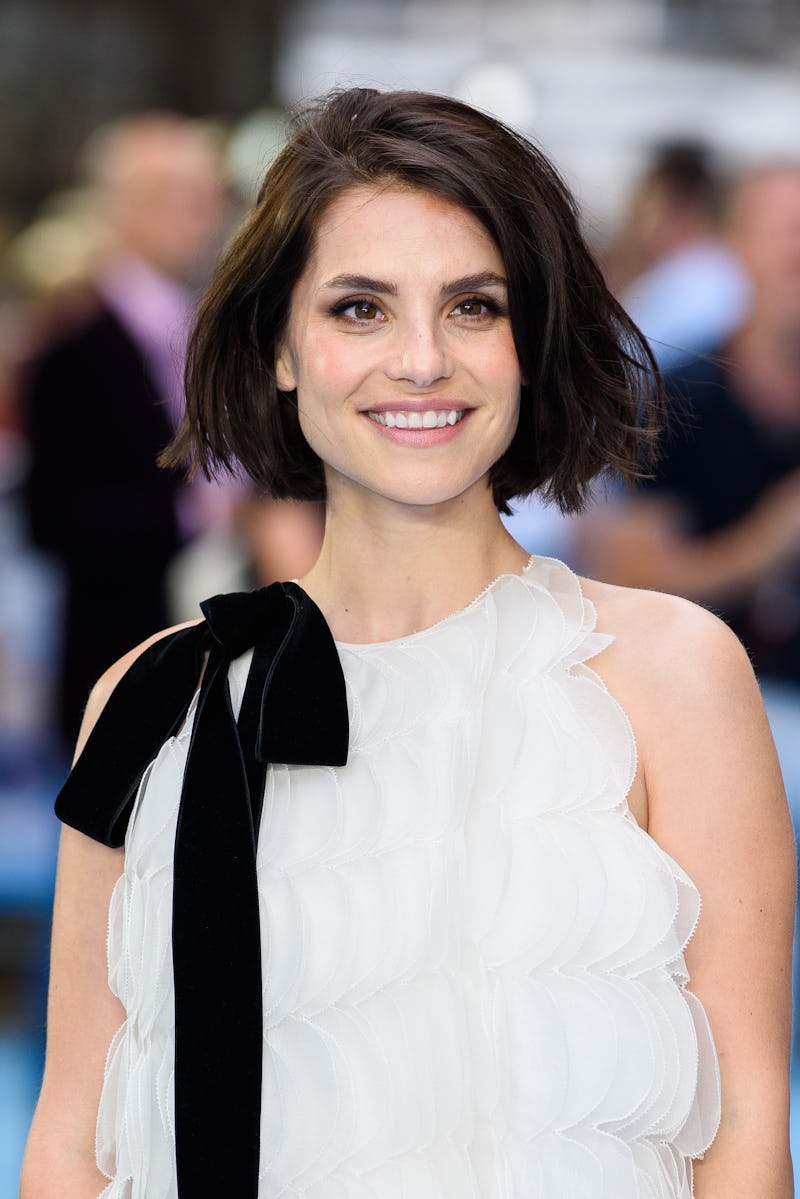 Joe Maher/Getty Images Entertainment/Getty Images
In the world of celebrity, there are two distinct camps: those who love sharing the minutiae of their private lives and those who really don't. Charlotte Riley is one star that falls firmly into the latter. The actress is very much in-demand with roles in no less than three upcoming series. But does Charlotte Riley have Instagram or is she really that private?
It turns out that, yes, the 36-year-old does take her privacy very seriously. Riley has somehow managed to stay clear of social media and cannot be found on either Instagram or Twitter. (She may well have a private account for close family and friends, but who knows, and is it really any of our business?)
Her husband, Tom Hardy, is a different story. He is pretty active on Instagram, posting plenty of photos from various movie sets. However, he respectfully never posts photos of his wife or children. Hardy has one child with Riley (whose gender and name remains unknown to the public) and a son from a previous relationship.
Riley has previously spoken about her desire for privacy, telling The Evening Standard that it's "really important. Our kids are not part of the industry. We are. Why should they have their lives in any way in print or impeded just because of what we do?"
Hardy and Riley met on the set of ITV's Wuthering Heights in 2009 and married in 2010, having their first child in 2015. But her Hollywood star husband is by no means the only reason you'll recognise the actress, as she's a seriously established actress in her own right.
She's starred in several major films including the action film, Edge of Tomorrow with Tom Cruise and Emily Blunt, London Has Fallen alongside Gerard Butler, and In the Heart of the Sea starring Chris Hemsworth.
However most Brits are likely to know Riley from her role as rich widow May Carleton in BBC crime drama Peaky Blinders (in which her husband also stars). In fact, TV is proving to be her medium of choice as she has signed up for three series this Autumn alone.
Speaking to Harper's Bazaar, Riley explained why her focus is now firmly on television: "I feel like it's getting harder and harder to make films. It's sad, but I don't think people go to the cinema now unless they're going to see a superhero movie or a big blockbuster popcorn film."
"So with TV and longer form narrative, I think it's definitely more accessible for women in terms of more interesting roles, and more interesting stories." I can't really disagree. The last two films I saw in the cinema were The Meg (don't judge me) and the latest Mission Impossible, and both fall firmly into the action genre.
So what can you expect to see Riley in this autumn? Well, first up is BBC series Press. Set to air in September, the drama will follow the unravelling newspaper industry as it struggles to keep up with the 24-hour news cycle. Riley will play the deputy news editor of fictional broadsheet The Herald who goes head to head with the editor of a rival tabloid paper.
The actress will also play a supporting role in BBC Two's Trust. The Danny Boyle series first aired in the U.S. earlier this year and tells the real-life story of the Getty family as they attempt to keep a kidnapped family member safe. Riley's character, Robina Lund, was the lawyer and friend of oil heir John Paul Getty (played by Donald Sutherland) who refuses to pay up to get his grandson back safe and sound.
And finally, the actress is also set to appear in ITV's Dark Heart. The plot centres on a police detective, Will Wagstaffe, and his family (Riley plays his sister) as they struggle to come to terms with the murder of their parents when they were teenagers. There are obviously some new killings for the detective to investigate as well, making the series a brutal yet gripping watch. So all in all, it's safe to say Riley is becoming a powerful force on the British film scene. Watch this space.
Press will air on BBC One in September, Trust begins in September on BBC Two, and Dark Trust will be coming to ITV later this year.