Here's Why Faye Tozer Doesn't Think Her Past Will Help Her On 'Strictly' 2018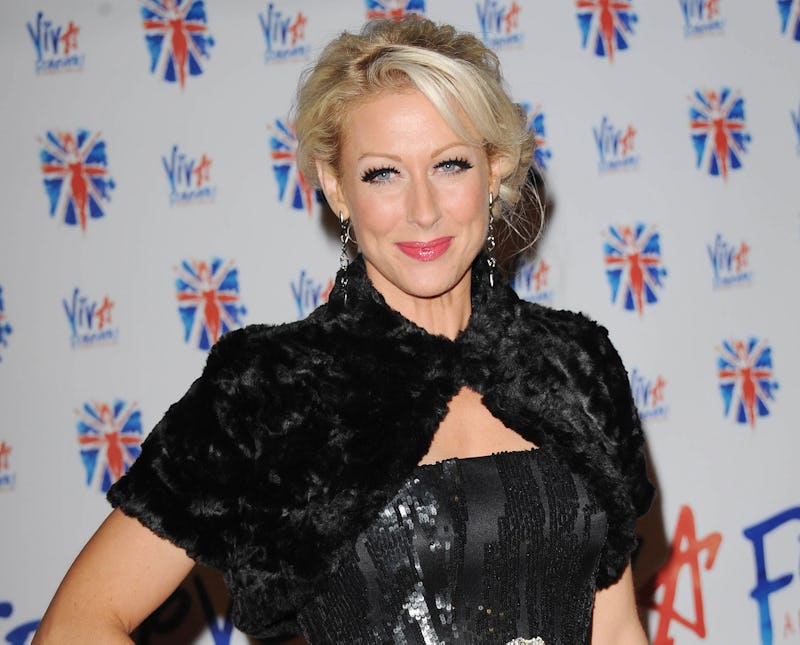 Stuart C. Wilson/Getty Images Entertainment/Getty Images
I'm officially super excited for the new series of Strictly Come Dancing, as it'll give me the perfect reason to dig up my old music collection since Steps' Faye Tozer is joining the line-up. The singer, songwriter, and West End performer is a low-key British icon, and she's no stranger to busting a move on stage — though some Strictly fans aren't keen on what they say seems like an unfair advantage. But does Faye Tozer have dance experience?
TBH, yes, and so I get why some people may be peeved that she's been picked for the series with that in mind (even though I absolutely adore her). Let's face it, she has some pretty impressive experience under her belt, which, in my opinion, puts her more on level with the pro line-up rather than the celeb amateurs.
In fact, Tozer herself has even admitted that she is "pretty good" at dancing. During an appearance on The One Show on Monday, presenter Alex Jones pressed her on whether this put her at an unfair advantage. She responded: "I think you'll find a few of us have [dancing experience]. It's what makes it an interesting competition. Even though I have got some experience, I don't have any ballroom experience, so I'm really excited get my teeth into that, dance with a partner and be whisked around the floor."
To be fair, it's not like the BBC weren't aware she had all this experience before they signed her up. I mean, it's no secret that she's starred in West End shows. So really, she's not breaking any rules here. And it's also worth noting that her experience isn't in ballroom. However, perhaps the other contestants should start getting some practice in ASAP all the same. Just saying.
The news of Tozer's addition to the glitzy dancing showdown was announced on The One Show, alongside news that Red Dwarf's Danny John-Jules would also be joining her. Opening up about what she's most looking forward to about the upcoming competition, the singer said she can't wait for her Strictly makeover. She said: "I am all about the costumes. It's the crystals, the huge hair, the themed nights."
That's not entirely surprising, given that she's no stranger to a bold stage costume. Tozer started with Steps back in 1997 and the band quickly became a global phenomenon, with dances to their songs like Tragedy kicking off global crazes that could give Drake a good run for his money. After the BRIT award-winning band eventually separated in 2001, Tozer then stepped into a different spotlight on the West End stage starring in shows like Tell Me On Sunday, Over the Rainbow and Singin' In The Rain. She then me made me a very happy woman in 2011 when Steps reunited. And now, I have reason to rejoice again as Tozer is going to be on Strictly.
At the moment, I'm personally not seeing a whole lot of professional dance experience from the other celebs in the Strictly line-up. While we're still waiting on a number of names to be released, it's been confirmed that presenter and social activist Katie Piper, actor Danny John-Jules and vlogger Joe Sugg (better known as Zoella's brother) will also be competing for the glitter ball trophy. If I was to put money on anybody at the moment, I'd stake my next month's rent on Tozer but we'll just have to wait and see who else is announced. Maybe Faye knows something we don't.
As for whether or not we'll see Tozer break it down to '5, 6, 7, 8' on Strictly, that's up in the air at the moment. She revealed she wasn't horribly keen on reprising any Steps songs on the show, telling The One Show, "I'd get confused then. There's already a routine for that, so it'd throw me off. I'm not sure I want that."
The launch date of Strictly Come Dancing 2018 hasn't been locked down just yet, but it's expected to air later this autumn as the last series did.