James Corden Puts His Family First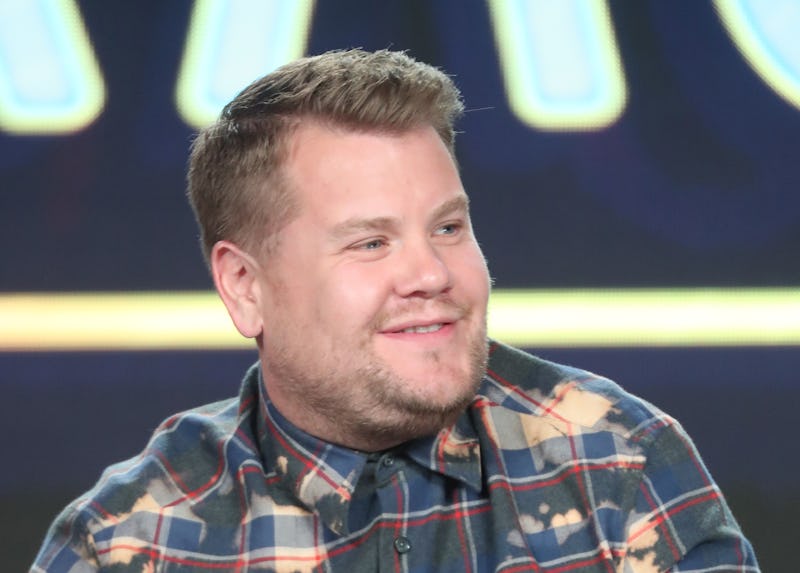 Frederick M. Brown/Getty Images Entertainment/Getty Images
It's a weird question, sure, and if your favorite TV presenter is reading this, he might feel a bit on the spot, but all the same: Does James Corden have any kids? If you're a longtime fan of the 2017 Grammys host, you probably know Corden is happily married to blonde bombshell Julia Carey, who is his everything. This pair is totally relationship goals, with Corden dedicating his award to the special woman in his life on accepting a Best Actor trophy at the 2012 Tonys for the Broadway play One Man, Two Guvnors. He said,
"My girlfriend Julia gave birth to our son five days before we started rehearsals. She's my baby mama and I can't wait to marry her. Seriously, I would not be holding this if it wasn't for her. She made me say 'us' instead of 'I' and 'we' instead of 'me' and I love her. Thank you very much."
As the above implies, yes, the couple does have kids — a son, Max, born in March 2011, and a daughter, Carey (given his wife's maiden name), born in October 2014. As much as I was hoping Corden might have 'grammed his gorgeous kids, he's too respectful and protective of their privacy to have exposed them to his 1.4 million Instagram followers.
In December 2015, Corden spoke about his move to the USA in an interview with Big Issue, touching upon how he felt this would affect his kids. He said,
"For my wife to make this move when our daughter was five weeks old is incredible. I will always be indebted. We just went for it. I don't know if we will live here forever. We are a long way from grandparents, aunties, uncles and friends. It is tough. But I am home much more than if I was making a film. I feel very conscious that my children are only going to be young once. And, as far as I can tell, no one ends up on a therapist's chair saying: 'My dad was around too much giving me too many cuddles.'"
Much like his television persona implies, Corden is a good dad. He's obviously someone who makes time in his hectic schedule to be around his kids. Let me be clear: I don't think we should praise dads for doing things that are just automatically expected of women, like making time for kids. But still, the thought he devotes to his kids suggests he's aware he should be playing an equal role in their life as their mother, despite his hectic showbiz career.
So, if you weren't sure about Corden's paternal status, let's set the record straight: He's not just a TV presenter, but a caring and thoughtful father twice over.