This Photo Only Further Fuels The Lauren Bushnell Dating Rumors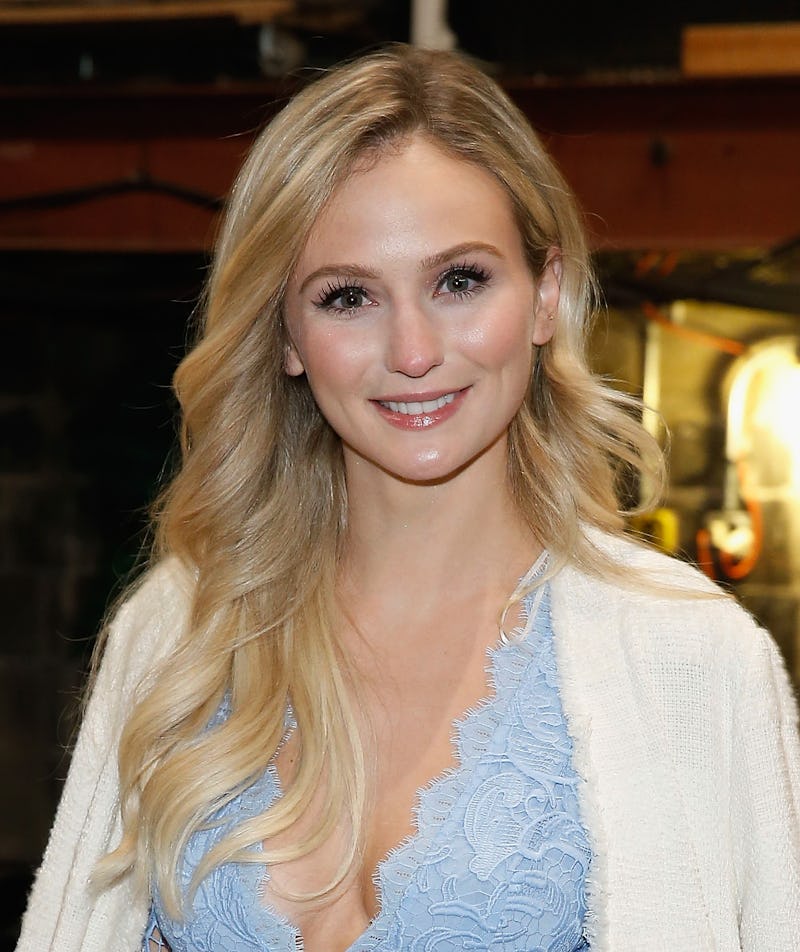 John Lamparski/Getty Images Entertainment/Getty Images
Love may be in the air for another Bachelor Nation alum. According to TMZ, Lauren Bushnell may have a new boyfriend. The winner of Ben Higgins' season of the Bachelor has been spotted in Maui with Devin Antin, and this isn't the first time the two have been seen together. Although they were engaged, Bushnell and Higgins split in May. It seems she may have reconnected with Antin, a friend she first met two years ago, earlier this summer. They've been keeping a low profile, but Bushnell and Antin have reportedly been seen enjoying each other's company on more than one occasion. Bustle has reached out to Bushnell for comment on reports that she is dating Antin, but did not receive an immediate response.
If Bushnell is dating again, then good for her. Just because this former Bachelor contestant's romance with Higgins didn't work out, that doesn't mean she shouldn't jump back into the dating scene. She certainly looks happy in the Maui photo, and that's all that matters. Besides, if she is dating Antin, the two have a sweet story.
What's more romantic than going on a TV show to find love, only to realize you already met a wonderful guy in your real life? And even if Bushnell and Antin are keeping things casual, there's nothing wrong with having a bit of fun. Especially after going through such a public breakup. Not all Bachelor relationships last, and the contestants have to move on at some point.
If they are dating, Bachelor Nation should embrace Bushnell and Antin, if for no other reason than their possible romance's backstory is too cute for words. They may not have the Bachelor stamp of approval, but their real life connection makes these two a pair to watch.