'Empire' Proves That Rumer Willis Is A Triple Threat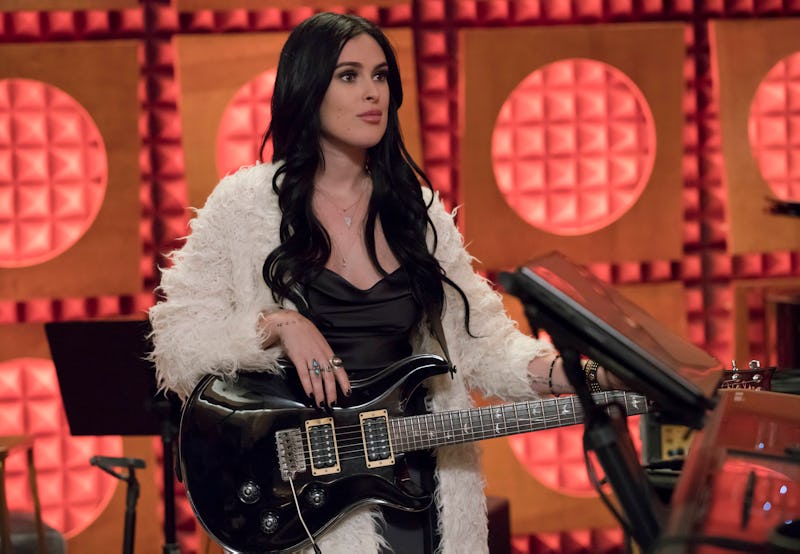 Chuck Hodes/FOX
It's kind of hard to be on Empire (as a special guest, especially) and have not one iota of musical talent. Eventually, everyone on the show has to sing or at least try, so if you can't do that, well, you better take some lessons or be prepared to shell out for some really good auto tune. Rumer Willis is the newest star to have a stint on Empire, playing singer-songwriter Tory Ash. So can Rumer Willis really sing?
Tory is a washed-up singer/songwriter who Jamal meets while he is in rehab for his addiction to painkillers. She binged on heroin and had a breakdown during a show, leading to the demolition of her career, despite her markedly good musical talent. Luckily for Jamal, Tory encouraged Jamal to break out of rehab to get the song he had in his head out. Hell, they broke out together so that he could lay down the track. Willis' casting initially surprised me because I had no idea that she had any sort of musical capabilities. Of course, one long, dark trip through the Internet taught me a lot about Willis' musical prowess. Bruce and Demi made one talented daughter, I have to tell you.
Willis is a triple threat. Not only can she act and dance (she brought home the Mirrorball trophy on Dancing With The Stars Season 20 with Val Chmerkovskiy), the gal can sing, too! She's been on stage on the cabaret circuit for years, singing classics, standards, and updated tunes with her own signature, bluesy style. Here's a glimpse of Willis at New York City's Café Carlyle. The videographer here? Her proud stepmom, Emma Heming Willis.
Willis also does a mean Amy Winehouse cover, as evidenced by her rendition of "You Know I'm No Good" that she performed on radio show Sway In The Morning (skim to 15:00 for the song in the video below).
Willis' Empire character is actually reminiscent of Winehouse. Tory looks a lot like Winehouse, and she has a similarly bluesy, sultry voice. She even has her demons and the addiction issues that plagued Winehouse throughout her tragically short life. My hope is that Tory can have a redemptive arc on Empire, rather a sadly familiar one.
There have been enough problems in the Lyon family, so it would be nice if someone (especially Jamal, because he is my favorite) could catch a break and get some good news. Maybe he and Tory can record a song together to redeem both of their careers and get back on top. Together, Jamal and Tory can work together musically and personally, and someone can have a temporary happy ending. Hey, a girl can dream, right?