A Special Counsel Will Investigate Trump's Russia Ties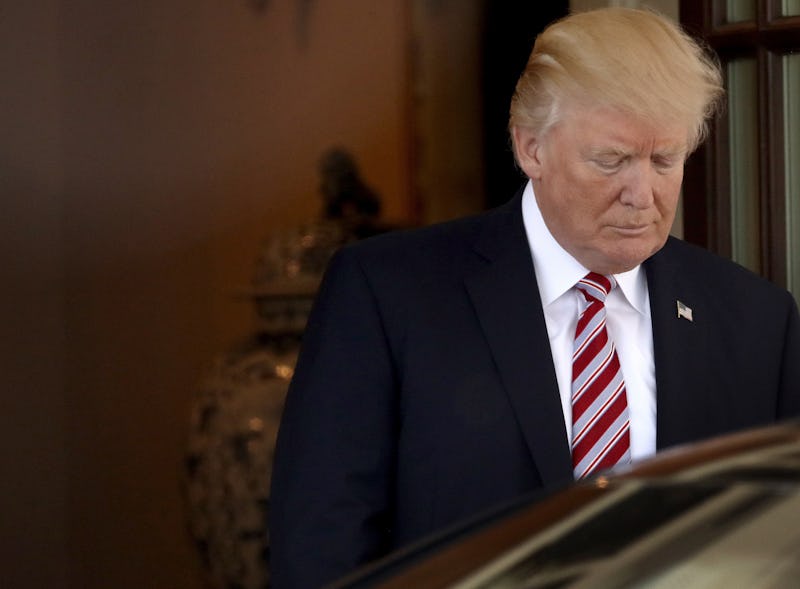 Win McNamee/Getty Images News/Getty Images
Amid growing controversy sparked by FBI Director James Comey's abrupt firing, the Justice Department will appoint a special counsel to investigate Trump's Russia ties. Deputy Attorney General Rod Rosenstein announced on Wednesday that Robert Mueller, a former prosecutor and FBI director, has agreed to serve as special counsel, according to The Washington Post. This latest development spells more bad news for a young administration already bogged down by scandal, internal strife, and criticism from all sides.
In a statement announcing the decision, Rosenstein said that it is "in the public interest" to appoint a special counsel to investigate any possible collusion between Russian officials and Trump's campaign.
"My decision," he said, "is not a finding that crimes have been committed or that any prosecution is warranted. ... What I have determined is that based upon the unique circumstances, the public interest requires me to place this investigation under the authority of a person who exercises a degree of independence from the normal chain of command.''
Rosenstein became a household name shortly after news broke that Trump fired Comey. The statement announcing his firing noted that Trump did so upon the recommendation of Rosenstein and Attorney General Jeff Sessions —though Trump later contradicted that explanation, further damaging his aides' credibility, and by extension, the White House's.
According to The New York Times, Mueller is seen by both political parties as respectable and credible, having served under both George W. Bush and Barack Obama. He was the FBI director from 2001 to 2013, working for longer than the typical 10-year term until Comey was selected by Obama.
This is only the second time in history that a special counsel has been asked in this particular way to oversee an investigation. The Times reported that the only other previous situation in which a special counsel was appointed by the Department of Justice was when Janet Reno asked for outside investigation into a raid of the Branch Davidian compound in Waco, Texas, that left dozens of people dead.
So far, both Democrats and Republicans have spoken out in support of Mueller's appointment. Republican Rep. Barbara Comstock said Mueller "has the full confidence of the FBI and the Justice Department." Democratic Rep. Jim Hines said, "I can't think of anybody with more integrity and who will have as much credibility within the FBI as Bob Mueller."
Celia Darrough contributed to this report.