Donald Glover Asks Artists To Make Magic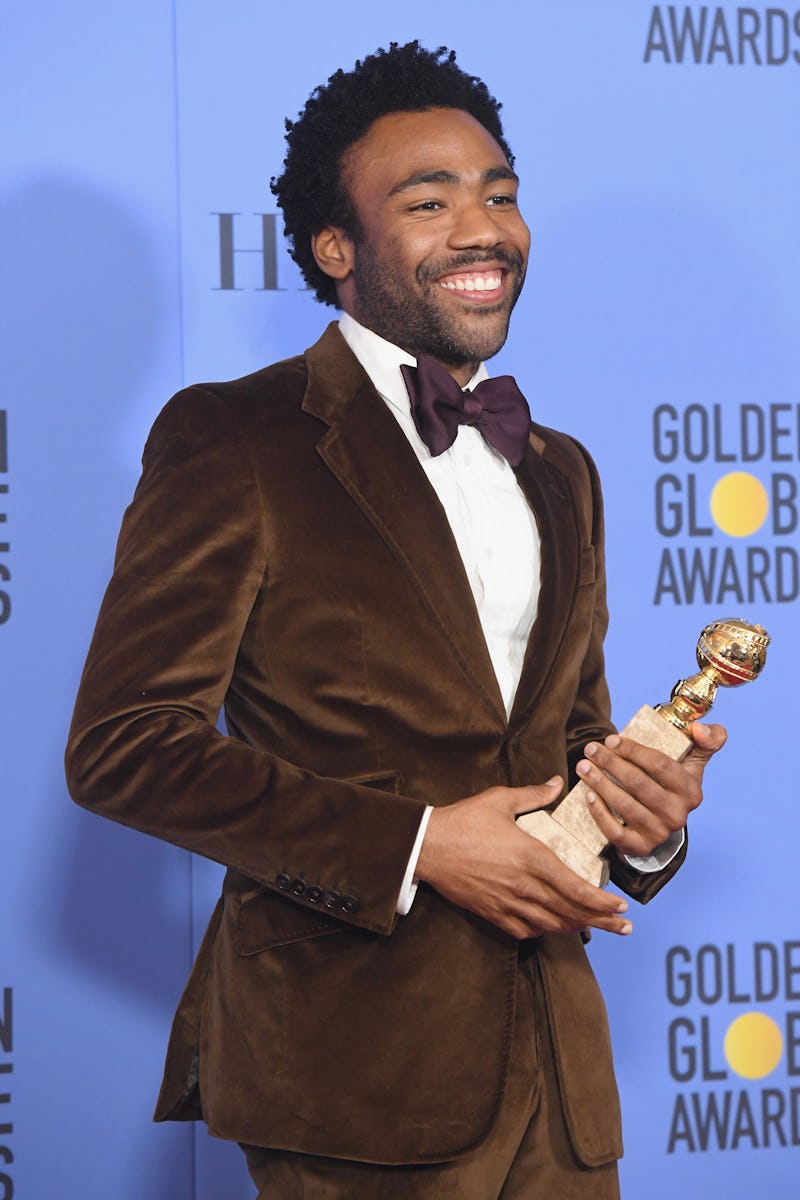 Kevin Winter/Getty Images Entertainment/Getty Images
The star of FX's hit show Atlanta truly does believe in magic. It might not be the kind of magic found in Tooth Fairies and Easter Bunnies, but Donald Glover admits that he believes in "human magic." Backstage at the 74th annual Golden Globes the actor praised Meryl Streeps earlier sentiments where she said American citizens have certain responsiblities.
He said, "We live in a time where things are very divisive. Meryl Streep was speaking on this a lot. We all have a lot of responsibility," he says. "[Growing up] I knew Santa Clause that was fake, but I was around a lot of kids that didn't know that. So you have a responsibility to keep that going. Human joy is so important. Acting, making music, all that stuff is believing... We forget how innocent and beautiful we were."
It's incredibly inspiring to engage with that idea. If magic is real, and humans make magic with art, Glover is one such magic maker himself. "A lot of the stuff that's happening now is bullshit," he says, arguing that we need this type of "magic" now more than ever.
But Glover can't be alone in his quest. He's asking other filmmakers, music makers, television producers, and artists of every kind to bring magic to the world in every way they can. "It's our responsibility to make magic again," he says — and it's important we all listen.