Donald Glover Is Creating A 'Deadpool' Animated Series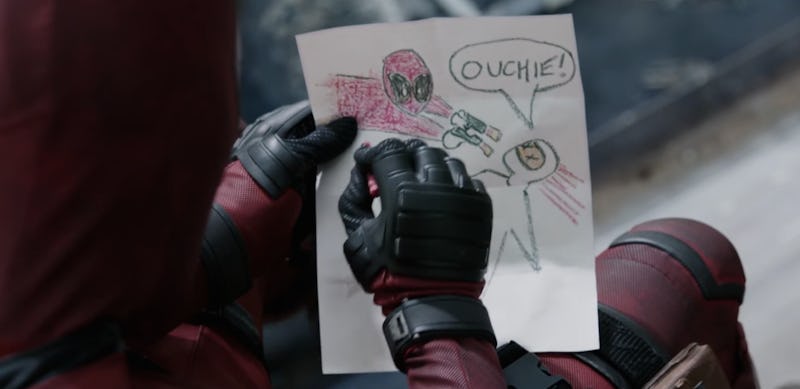 Marvel Entertainment
If you're having a bad day, let me cheer you up. Donald Glover has co-created an animated Deadpool series with Stephen Glover, which will debut with 10 episodes in 2018. Talk about a brotherly match made in heaven. According to Deadline, Nick Grad, President of Original Programming, FX Networks and FX Productions, says we should anticipate the same level of rawness we've seen Glover produce in this animated action-comedy. Which, let's be real, is the kind of rawness that's a good fit for Deadpool.
"Donald Glover is an incredibly gifted and versatile artist," Grad said. "Who'll bring the untitled Marvel's Deadpool series to life with the same intense, singular vision as his breakout hit Atlanta."
Deadpool was a huge success when it hit theaters in February 2016, raking in $800 million with a $58 million budget. The titular hero is the pansexual Merc with a Mouth, who has already broken barriers for Marvel. Now we'll get to watch the Glover brothers spearhead this movie into an adult animated project, following the success of their Golden Globe winning show Atlanta. The Glovers will serve as executive producers and writers, with Marvel's Jeph Loeb and Jim Chory joining in on the project as executive producers.
Does this mean we'll have to wait a little longer before seeing another season of Atlanta? Well, Season 2 was previously set for 2018 due to Donald's Han Solo role. But, if all goes according to plan, we should be seeing some serious Glover magic next year. Fingers crossed.