During Meeting On Sexism, Uber Board Member Says Women Talk Too Much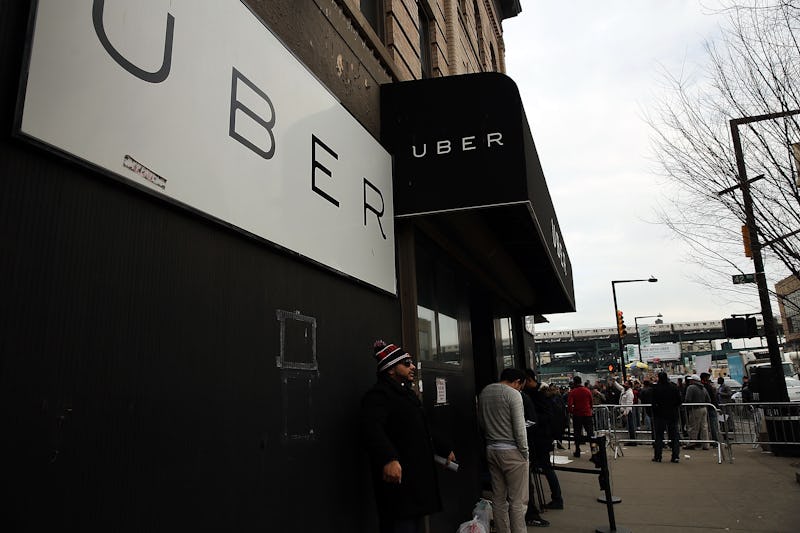 Spencer Platt/Getty Images News/Getty Images
Once the talk of the startup world for its innovative ride-hailing service, Uber has recently been making headlines for allegations of sexual harassment of female employees and mistreatment of workers, for which it is conducting an internal investigation. The company has been working to improve its image and internal procedures, but in a meeting on Tuesday, one Uber board member said that women talk too much, creating yet another mess for a company that has been publicly battling accusations of toxic misogyny within its highest ranks.
According to audio leaked by Yahoo! Finance, David Bonderman, an Uber board member and the founder of private equity firm TPG Capital, made the remark during an all-staff meeting focused on workplace sexism. In the exchange, Uber's only female board member, Arianna Huffington, began to discuss the addition of another woman to the board, adding a small message about the importance of empowering women in the tech industry.
"There's a lot of data that shows when there's one woman on the board, it's much more likely that there will be a second woman on the board," Huffington said.
"Actually, what it shows is that it's much more likely to be more talking," Bonderman shot back, to the shock of employees.
According to The New York Times, Bonderman has since apologized for his remark in an email to Uber employees.
I want to apologize to my fellow board member for a disrespectful comment that was directed at her during today's discussion. It was inappropriate. I also want to apologize to all Uber employees who were offended by the remark. I deeply regret it.
Bonderman's comments could not come at a worse time for the company. Following the release earlier this week of Attorney General Eric Holder's report, suggesting Uber make changes to its senior leadership to reduce workplace discrimination and harassment, the company's CEO Travis Kalanick announced an indefinite leave of absence on Tuesday to "focus on building a world class leadership team."