While March Madness heads into its second round, the best college basketball teams in the country are duking it out for the title. This means a lot of nail biting, which also means you're going to need a lot of super easy March Madness snack ideas to get your through the remaining games. These snacks are a snap to throw together whether you're going to a party, or hosting one.
One of the best parts of March Madness is snacking (and drinking) with your friends while you watch, but not everyone is skilled at cooking. And by everyone, I mean me. Luckily these easy snack hacks will make it look like you know what you're doing, and everyone will love them, and in turn they will love you too.
The trick to making an easy snack but making it look like you slaved over a difficult concoction (remember those Rice Krispy treat commercials?) is not overthinking it. Many delicious things can be created out of basic staples you probably already have at home. If not, a quick trip to the store can help you get everything you need to make things like garlic cheesy bombs, homemade popcorn trail mix, fruit and veggie popsicles, and more.
A pack of Pillsbury grands, cheese, and a few herbs and spices are a great way to make cheesy garlic bombs that everyone will love. This recipe is super easy, and almost everyone loves buttery, cheesy deliciousness, so you can't go wrong here. Get the recipe from Damn Delicious.
Turn down the heat at your March Madness party with these surprisingly delicious watermelon and tomato popsicles. If you plan ahead a bit (you know, because they need to freeze) you can offer a refreshing dessert as your contribution to the potluck. Get the recipe from A Cozy Kitchen.
Grab some of your favorite cheddar, garlic, olive oil, and Sriracha to make an epic dip that's sure to be a fan favorite. Bring along your chips or pretzels. Get the recipe from Domestic Fit.
This one is easy peasy. You can quickly assemble this one using tomatoes, onions, cucumbers, artichokes, olives, and feta cheese. Garnish with veggies for dipping. Get this recipe from Domestic Fit.
Strawberries, bananas, pineapples, your favorite chocolate, and some time in the freezer are all it takes to make this delicious treat. Get the recipe from Food Doodles.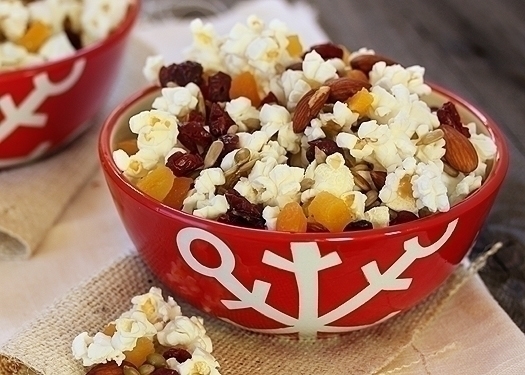 This one is so easy anyone can do it. Grab your favorite popcorn, dried fruit, and assortment of nuts, and assemble this go-to party snack. Get the recipe from Good Life Eats.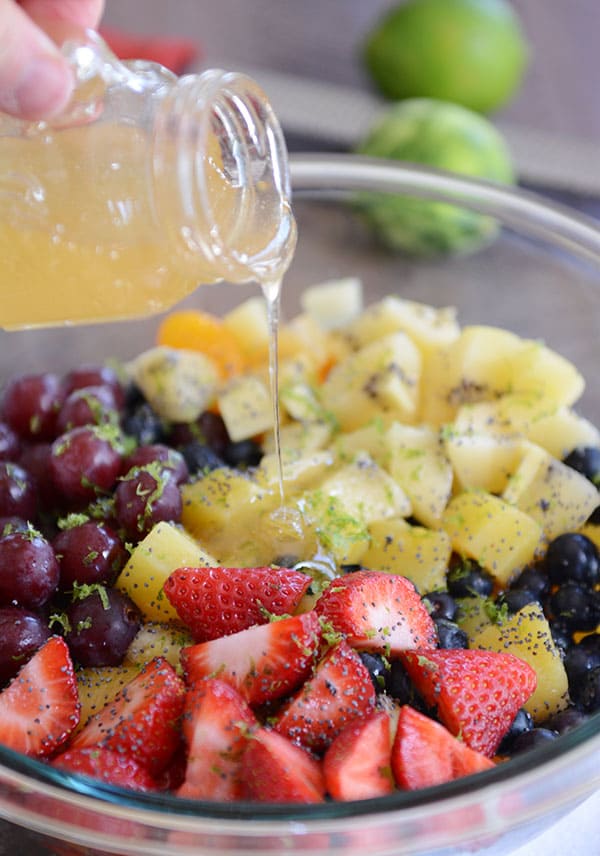 If you can cut up fruit, add some seasoning and honey, you can throw together this refreshing snack in minutes. Get the recipe from Mel's Kitchen.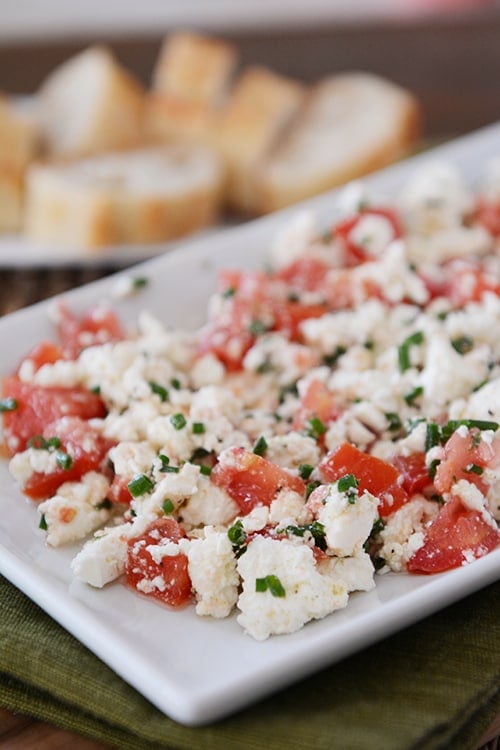 Here's another one that's sure to be a fan favorite for feta cheese lovers. Block feta, tomatoes, chives, olive oil, and balsamic are all you need to assemble this Greek goodness. Bring along some bread to spread it on. Get the recipe from Mel's Kitchen.
Because, bacon! Bacon-tomato-avocado smashed toast is just what it sounds like — avocado smashed toast topped crispy bacon, ripe tomatoes and drizzled with a thick, glossy balsamic reduction. Get the recipe from Simply Scratch.
These little snack bites look fancy, but they're super easy and can be made with only three ingredients. Get the recipe from The Comfort of Cooking.
Getting hungry yet? Whip up these easy snack ideas to make your March Madness marathon as delicious as possible.