Ed Sheeran Leaving Twitter Had Nothing To Do With 'GoT'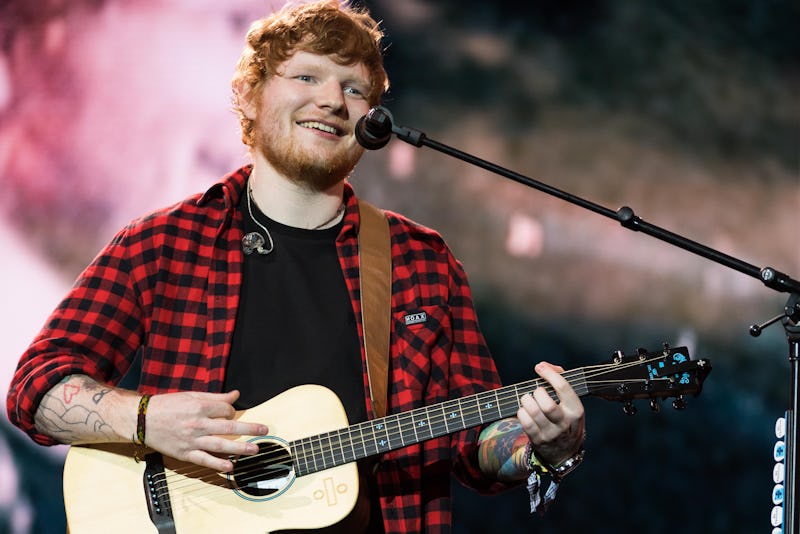 Ian Gavan/Getty Images Entertainment/Getty Images
This singer has never been too caught up in social media. But when Ed Sheeran deactivated his Twitter account the world just couldn't deal. The "Shape of You" singer has a valid excuse for signing off, though — he just wanted to.
Rumors swirled that the 26-year-old was offended at the criticism he received for his guest role as a Lannister soldier on the Season 7 premiere of HBO's hit fantasy show Game of Thrones. But Sheeran wrote to his Instagram followers that it's really not that serious. He posted a funny photo of himself with his manager walking hand-in-hand along with the following caption:
"Last i'll say on this. I came off Twitter Coz I was always intending to come off Twitter, had nothing to do with what people said about my game of thrones cameo, because I am in game of thrones, why the hell would I worry what people thought about that. It's clearly f*ckin' awesome. Timing was just a coincidence, but believe what you want. Here is an unrelated picture of me and my wonderful manager riding off into the sunset together."
See? Sheeran is simply living his best life.
Although his acting chops may Divide his fans, Sheeran will always have his co-star Maisie Williams' stamp of approval. The fellow Brit, who plays Arya Stark on the show, is apparently a huge supporter of the singer. Co-showrunner David Benioff told U.K. publication The Independent that Sheeran's cameo made her dreams come true.
"We knew that Maisie was a big fan of Ed Sheeran, and for years we've been trying to get him on the show so we can surprise Maisie. This year we finally did it."
Whether Sheeran will return to the small screen is unknown, but fans can keep vibing to his tunes — and following him on Instagram, not Twitter — for now.