Ed Westwick Has Been Accused Of Rape By A Second Actor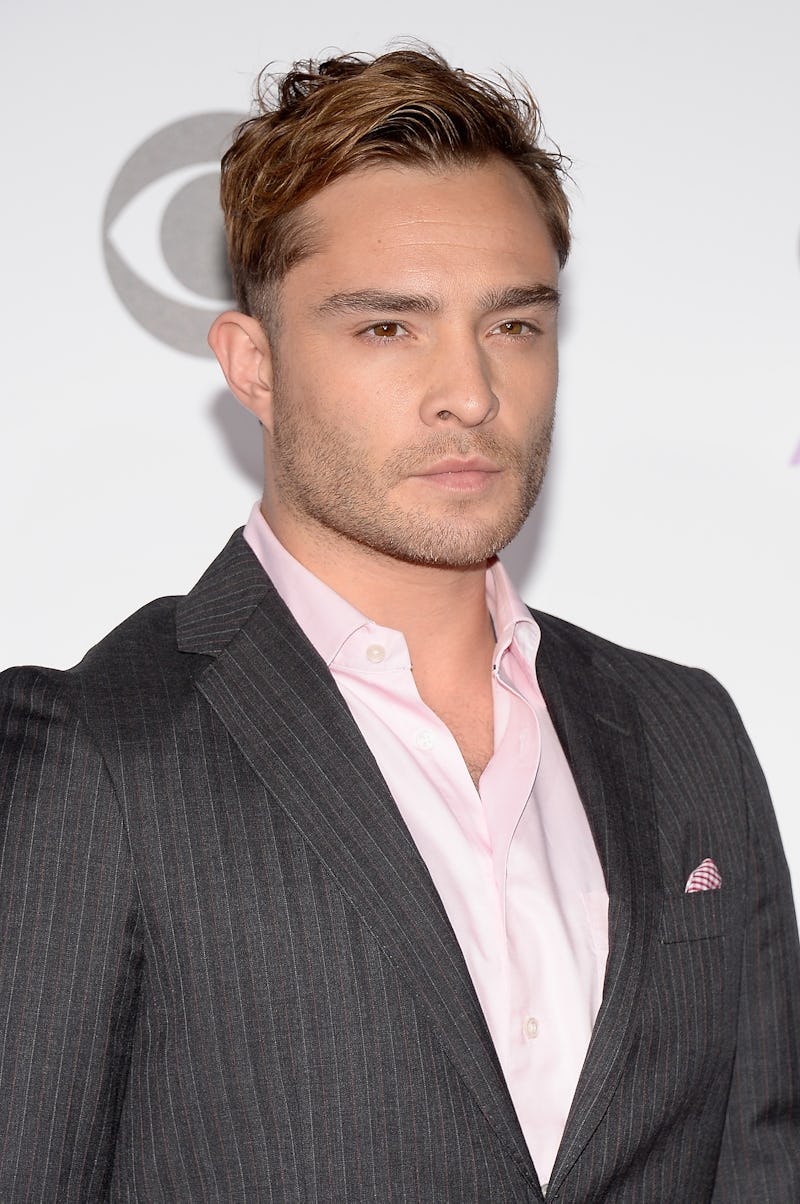 Kevork Djansezian/Getty Images Entertainment/Getty Images
On Wednesday, in a lengthy post on Facebook, former actor Aurélie Wynn alleged Ed Westwick raped her in July 2014. Wynn, who, according to Deadline, used to go by the stage name Aurelie Marie Cao, gave a detailed account of the alleged incident. Wynn's allegations sound similar to the claims from Kristina Cohen, who accused the Gossip Girl star of rape in her own Facebook post on Monday. Westwick hasn't yet responded to Wynn's claims. Bustle has reached out to his lawyer regarding Wynn's allegations, but did not receive a response at the time of publication.
UPDATE: The LAPD confirmed with Bustle on Thursday that Cohen filed a police report against Westwick on Nov. 7 alleging sexual assault and that the investigation is ongoing.
EARLIER: In Wynn's post she alleges that she and her friend, who was dating Westwick's roommate, "a cast member on Glee", at the time went to his place, where the alleged sexual assault occurred. Wynn claims that after falling asleep at Westwick's he allegedly raped her.
"And like Kristina, I said no and he pushed me face down and was powerless under his weight," she alleges on Facebook. "I was wearing a one piece bathing suit that he ripped, I was in complete shock, I am also very tiny. When it was over I got my cellphone and found that the girl that had invited me had left or got kicked out."
Wynn claims she managed to leave after "Ed was passed out" and told her boyfriend at the time about what allegedly happened. "I told the guy I was seeing that I got raped, Mark Salling, and when he found out by who he pretended not to know him, then blamed me for it and broke it off with me," she writes. It's unclear from Wynn's phrasing in the post if she was dating Salling, who formerly starred on Glee, or if her friend, who Wynn writes was seeing someone from the FOX series, was the one with Salling. Bustle has reached out to Wynn for clarification, but did not receive an immediate response.
Wynn also claims, "My other friends and people around me told me it was best not to say anything, to not be 'that girl' and that no one would believe me and think I was just out trying to get my 10 seconds of fame." Wynn says she stayed silent, but once she heard about Cohen's allegations against Westwick she decided to come forward. She claims,
I am so incredibly thankful all of this is finally coming to light and that there is justice in the world. I believe you Kristina Cohen and thank you for speaking up so eloquently and really encompassing what young female actresses have to go through at the hands of men like Ed Westwick. Without you I would not have had the strength to speak up publicly about my ordeal. #metoo
While Westwick has not yet responded to Wynn's claims, he did take to social media on Tuesday to deny Cohen's allegations. He wrote, "I do not know this woman. I have never forced myself in any manner, on any woman. I certainly have never committed rape."
On Tuesday, People reported that Westwick is being investigated for sexual assault by the LAPD. (Bustle reached out to the actor's lawyer for comment regarding the matter, but has yet to receive a response.) LAPD public information officer Tony Im confirmed to People that an alleged victim, who was not identified, named Westwick in the sexual assault report. Deadline reportedly obtained a copy of the claim, which reportedly states the alleged sexual assault occurred three years ago. This time frame is similar to both the allegations made by Cohen and Wynn. Bustle reached out to the LAPD, but has not received a response.
If you or someone you know has been sexually assaulted, call the National Sexual Assault Telephone Hotline at 800-656-HOPE (4673) or visit online.rainn.org.