Ed Westwick Is Being Investigated By The Police After Being Accused Of Rape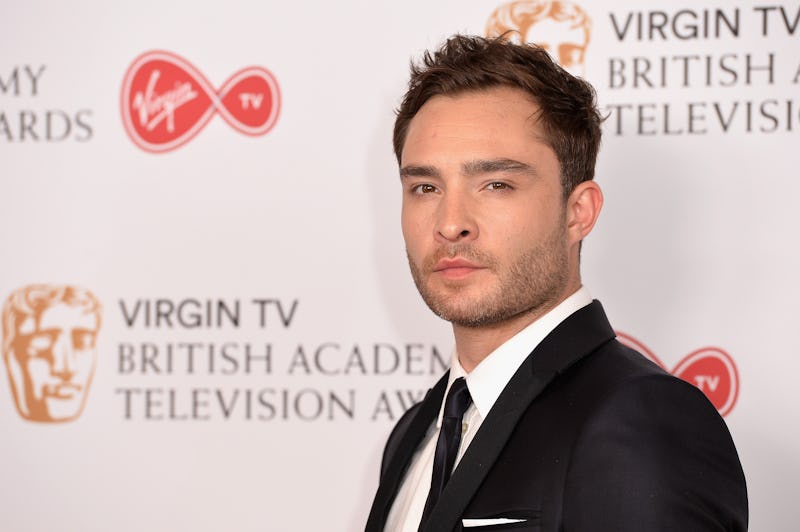 Jeff Spicer/Getty Images Entertainment/Getty Images
In the wake of allegations that the actor has since denied, it was revealed on Wednesday that Ed Westwick is being investigated for sexual assault by the LAPD. (Bustle has reached out to Westwick for comment, but did not receive an immediate response.) According to PEOPLE, LAPD public information officer Tony Im confirmed to the outlet that an alleged victim had named the actor in a sexual assault report, though the department did not identify Kristina Cohen as the alleged victim.
UPDATE: The LAPD confirmed with Bustle on Thursday that Cohen filed a police report against Westwick on Nov. 7 alleging sexual assault and that the investigation is ongoing.
EARLIER: Deadline claims that the report was filed on Tuesday morning and alleges that they have obtained a copy of the claim. According to their reporting, the claim states an intention to determine whether the "suspect forced victim to have sexual intercourse inside his residence… three years ago." This is similar to the claim that Cohen made in a post published to her Facebook on Monday, in which the actor alleged that Westwick raped her three years ago. Westwick responded to the accusation on Tuesday with an Instagram post stating, "I do not know this woman. I have never forced myself in any manner, on any woman. I certainly have never committed rape."
In her post, Cohen asserted that she met Westwick through a producer that she was dating at the time, who was friends with the Gossip Girl actor. She claimed that this producer brought her to Westwick's house for dinner, where the actor allegedly propositioned the couple for a threesome. She claimed that she rejected that proposition, before falling asleep in the guest room. Then, she claimed that she was awoken abruptly at which point Westwick allegedly "held [her] down and raped" her.
Cohen claims to have alerted her boyfriend to the alleged assault immediately afterward, but that he was reportedly unsupportive:
"The producer put the blame on me, telling me I was an active participant. Telling me that I can't say anything because Ed will have people come after me, destroy me, and that I could forget about an acting career. Saying there's no way I can go around saying Ed 'raped' me and that I don't want to be 'that girl.'"
While the producer is unnamed in her initial post, but Deadline claims that he is Kaine Harling, an Australian producer whose IMDb credits are mainly in the camera and electrical department. Cohen allegedly confirmed her then-boyfriend's identity to the publication for their Nov. 7 report, saying, "It was Kaine Harling." (Bustle reached out to the producer for comment when Cohen confirmed his identy, but has not yet received a response.)
If Cohen is the alleged victim whose report the LAPD is currently investigating, Harling might be able to illuminate the events of that night three years ago. The list of other people who could potentially shed some light on the alleged assault may also include former child actor Blaise Godbe Lipman and Cohen's sister Katalina Colgate. According to Deadline, those two are what's known as "contemporary witnesses." That term is used to describe someone who was close to the alleged victim at the time of an alleged incident, with whom they might have shared details of their assault.
Even though Cohen has been publicly silent on the alleged assault since she claims it occurred in February 2014, her case would be bolstered if she had shared her allegations with contemporaries at the time. Both Lipman and Colgate claim that she did, with Cohen's sister claiming to Deadline, "Very shortly after it happened, she told me that she was raped. She told me and my other sister. I was furious."
Now that the investigation is in the hands of the LAPD, the resolution of this troubling situation should come soon.
If you or someone you know has been sexually assaulted, call the National Sexual Assault Telephone Hotline at 800-656-HOPE (4673) or visit online.rainn.org.