Ed Westwick's Upcoming BBC Productions Have Been Paused In Light Of LAPD Investigation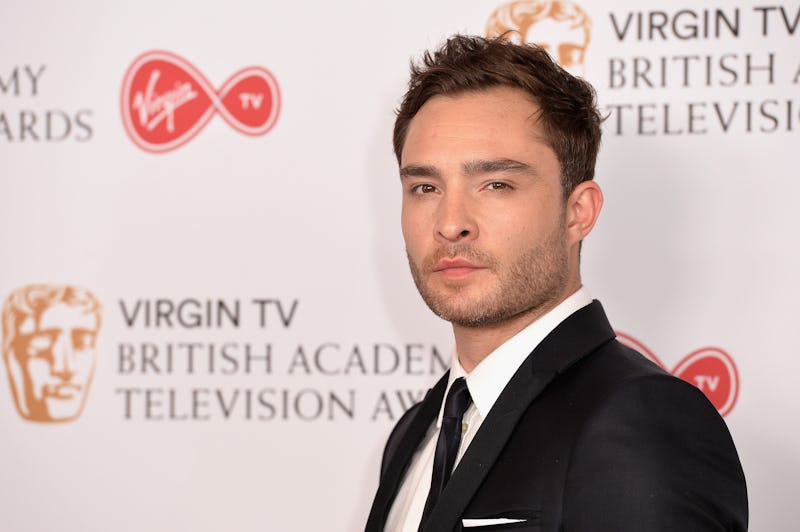 Jeff Spicer/Getty Images Entertainment/Getty Images
In light of the current LAPD investigation of sexual assault allegations against Ed Westwick, the BBC have announced that two productions starring Westwick have been paused. The UK broadcaster has chosen not to air Ordeal Of Innocence, an upcoming Agatha Christie special, while the BBC series, White Gold, has had filming interrupted, with Westwick not currently participating in it's production. In a statement, the BBC said:
These are serious allegations which Ed Westwick has strenuously denied. The BBC is not making any judgement but until these matters are resolved we will not include Ordeal by Innocence in the schedules. The independent production company making White Gold has informed us that Ed Westwick has paused from filming while he deals with these allegations.
On Monday, actor Kristina Cohen alleged that Westwick raped her three years ago while she was visiting his house with her boyfriend. The allegations were shared in a lengthy and detailed Facebook post in which Cohen claimed she'd remained silent about the attack for fear of it hurting her career. In the Facebook post, Cohen alleges:
I was woken up abruptly by Ed on top of me, his fingers entering my body. I told him to stop, but he was strong. I fought him off as hard as I could but he grabbed my face in his hands, shaking me, telling me he wanted to f*ck me. I was paralyzed, terrified. I couldn't speak, I could no longer move. He held me down and raped me.
In a Twitter post shared on Tuesday morning, Westwick responded to Cohen's rape allegations, and said, "I do not know this woman. I have never forced myself in any manner, on any woman. I certainly have never committed rape."
The same day, Deadline reported that Cohen had filed a police report on Tuesday morning, and that the LAPD were investigating it. The website also reportedly obtained a copy of the report which states that the "suspect forced victim to have sexual intercourse inside his residence…three years ago." Deadline also mention that two "contemporary witnesses" (a term used to describe someone who was close to the alleged victim at the time of an alleged incident, with whom they might have shared details), have come forward to support Cohen's allegations.
Former child actor Blaise Godbe Lipman, a longtime friend of Cohen's, and Katalina Colgate, one of Cohen's sisters, both revealed that Cohen had told them about the alleged rape. Lipman claimed, "she came over to my home the following morning and told me everything. She was in a state of shock. It was without a doubt a rape." Meanwhile Colgate claimed, "very shortly after it happened, she told me that she was raped. She told me and my other sister. I was furious."
On Wednesday, former actor Aurélie Wynn also alleged that Westwick raped her, sharing her allegations in a lengthy Facebook post. The detailed account of the alleged incident shared similarities with Cohen's allegations against Westwick. Wynn alleges that she went to Westwick's home with a friend who at the time was dating his roommate, and that the actor allegedly raped her while she was asleep in his home.
In the post, Wynn alleges, "and like Kristina, I said no and he pushed me face down and was powerless under his weight." In talking about why she remained silent about the alleged incident, Wynn claimed, "my other friends and people around me told me it was best not to say anything, to not be 'that girl' and that no one would believe me and think I was just out trying to get my 10 seconds of fame." Westwick is still yet to respond to Wynn's allegations. Bustle has reached out to his lawyer, but is still yet to receive a response.
If you or someone you know has been sexually assaulted, call the National Sexual Assault Telephone Hotline at 800-656-HOPE (4673) or visit online.rainn.org.