This Is *HUGE* News For Elena Ferrante Fans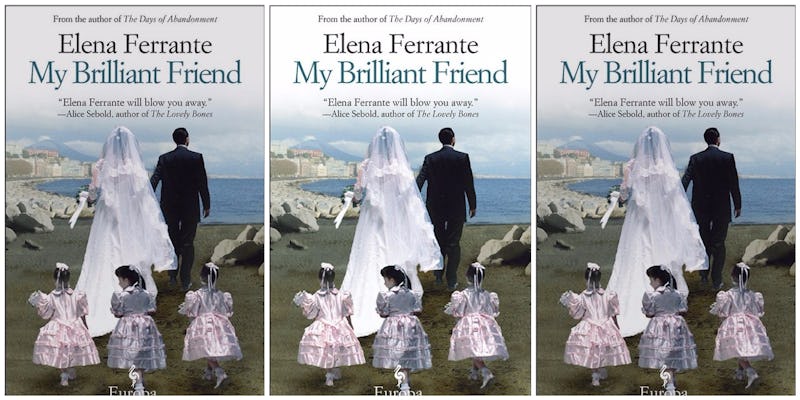 It's no secret that Elena Ferrante is one of the most controversial and talked about figures in the modern literary world. Her atmospheric and sweeping Neapolitan novels, published between 2012 and 2014, are beloved by readers the world over. But, of course, it is Elena Ferrante's secret identity that has made waves beyond even her dedicated fan base. It all came to a head last year, when an Italian investigative journalist said that there were financial records which proved that an Italian literary translator was the women behind Ferrante's beloved tomes. There was outcry from her fans and book lovers all over the world, who insisted that, whoever Ferrante was, her request to remain anonymous should be respected.
So, what's the latest development in the weird and wonderful world of Ferrante? Well, her books are being made into a television series. We know...just breathe. Here are the details we've got so far.
Italian director Saverio Costanzo is set to direct and co-write a whopping 32-part television series based on Ferrante's four novels, My Brilliant Friend, The Story of a New Name, Those Who Leave and Those Who Stay and The Story of the Lost Child, all of which follow the lives of two friends, Elena and Lila, from their childhoods in postwar Naples to the present day. The first season will cover the first book, with eight episodes running 50 minutes each. Filming is expected to begin in Naples sometime in 2017, and the first season should hit television by the fall of 2018. It will be filmed in Italian.
Whether you love Ferrante's work or are more interested in the drama surrounding her, this is some huge news. We cannot wait to see how this saga plays out on the big screen...and whether a certain literary translator will be at the premiere.