Ellen Pompeo Just Revealed That She Hasn't Talked To Patrick Dempsey In YEARS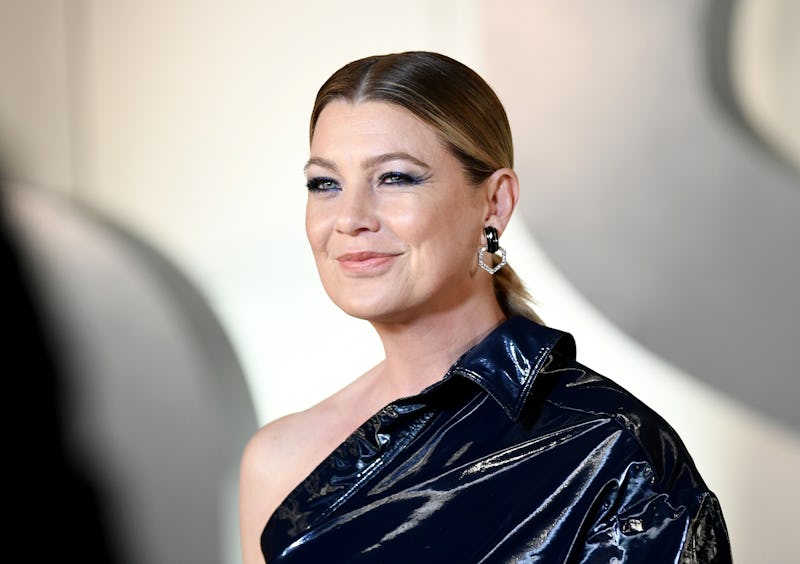 Emma McIntyre/Getty Images Entertainment/Getty Images
Even though McDreamy met an untimely death on Grey's Anatomy, many fans probably hoped that Patrick Dempsey and his costars kept in touch after he left the show. But it sounds like that's not necessarily the case. Ellen Pompeo and Patrick Dempsey haven't spoken in years, Pompeo revealed on Monday, though she only has positive things to say about him.
Pompeo appeared on the newest episode of Jada Pinkett Smith's Red Table Talk on Monday, Dec. 10, and she talked about interracial marriage and raising her biracial children. But the conversation also turned to her work on Grey's, and Pompeo ended up answering a question about whether she and Dempsey are "still friends." The actor responded,
"We haven't spoken since he's left the show. I have no hard feelings toward him. He's a wonderful actor, and we made, you know, the best TV you can make together. That's a talented man right there. And he did 11 amazing years."
Fans might be sad to hear that the two of them don't hang out anymore, but it sounds like Pompeo really means the kind words she said about Dempsey. She smiled during the Red Table Talk video while reminiscing about his time on Grey's, so it looks like she does remember their time together with fondness.
"You know, typically, when people leave the show, they need their — they need to sort of redefine themselves, who they are without the show, because the show takes up so much of your life," Pompeo added. "You need that time to, like, figure out who you are without the show." She went on to say that while the two of them haven't talked since then, she "will always have a place in my heart for Patrick."
Dempsey's character, Derek Shepherd, died in Grey's season 11. During the TCA press tour in 2015, show creator Shonda Rhimes said that Derek had to die when Dempsey left the show, so that the legacy of his love story with Meredith could live on. According to E! News, Rhimes said at the press conference,
"Either Derek was going to walk out on Meredith, and leave her high and dry, and what was that going to mean? That was going to suggest that the love was not true, the thing we had said for 11 years was a lie and McDreamy wasn't McDreamy. For me, that was untenable."
For his part, Dempsey told People in 2016 that he was "very grateful" for his experience on the show. "I think after a certain period of time, no matter how much money you make, you want control out of your own schedule," the actor said at the time.
After leaving Grey's, Dempsey starred alongside Renée Zellweger and Colin Firth in Bridget Jones's Baby. He's also starred in the Epix miniseries The Truth About the Harry Quebert Affair, and he'll star in the upcoming Sky Italia series Devils.
Dempsey and Pompeo may not be the closest of friends these days, but it sounds like she'll always look back on their time together with fondness. Eleven seasons is nothing to scoff at, and fans can at least know that Meredith and Derek's love story will always live on in their hearts.